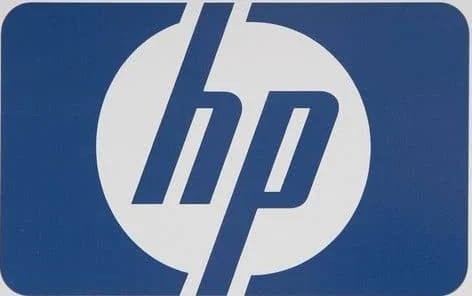 HP Service Centers in Jaipur Info – Timing, Address, Review, Number
List of HP Service Centers in Jaipur with Name, Address, Phone Number, Google Map Link
(1)

BB Professional Marketing Pvt. Ltd. - HP Service Centers in Jaipur
| | |
| --- | --- |
| Address of HP Service Center: | C-61 "PARADISE", Sarojini Marg, C-Scheme, Near Hotel Park Plaza, Statue Circle, Jaipur 302001.Rajasthan |
| Area Name : | C-Scheme |
| City : | Jaipur |
| State : | Rajasthan |
| Phone : | 0141-4000222 |
| Pincode | 302001 |
| Working Hours : | Monday to Saturday: 9:30 AM TO 6:30 PM, Sunday: Holiday |
(2)

 Fortune Infonet - Jaipur
| | |
| --- | --- |
| Address of HP Service Center: | B-14, Dhruv Marg, Tilak Nagar, Jaipur 302004, Rajasthan |
| Area Name : | Tilak Nagar |
| City : | Jaipur |
| State : | Rajasthan |
| Phone : | 0141-4024003, 4034080, 2620759 |
| Pincode | 302004 |
| Working Hours : | Monday to Saturday: 9:30 AM TO 6:30 PM, Sunday: Holiday |
(3)

 Hitachi Systems Micro Clinic Pvt. Ltd. - Jaipur
| | |
| --- | --- |
| Address of HP Service Center: | F-2, Ritika Raas Tower, Gopinath Marg, M.I. Road |
| Area Name : | Ritika Raas Tower |
| City : | Jaipur |
| State : | Rajasthan |
| Phone : | 0141-4008838-39 |
| Pincode | 302004 |
| Working Hours : | Monday to Saturday: 9:30 AM TO 6:30 PM, Sunday: Holiday |
(4)

 Sysnet Global Technologies (P) Limited-
| | |
| --- | --- |
| Address of HP Service Center: | Jaipur Tower, Sysent Global Technologies (P) Limited Plot No.6 Park Street, Usha Plaza,2nd Floor Near, MI Road, Jaipur, Rajasthan 302001 |
| Area Name : | Near Jaipur Tower |
| City : | Jaipur |
| State : | Rajasthan |
| Phone : | 0141-4101647, 4101646 |
| Pincode | 302001 |
| Working Hours : | Monday to Saturday: 9:30 AM TO 6:30 PM, Sunday: Holiday |
Must Read: Best Authorized Lenovo Service Center In Jaipur
About HP Brand
The Hewlett Packard Company (HP) is an American multinational information technology organization providing hardware and software services to small, medium, and large-sized businesses across industries. It also has a wide range of IT products. And HP-service Centers are Also very Good and there is a lot of Service centers are Situated in Different Parts of Countries.
The organization was founded in 1939 by William "Bill" Redington Hewlett and Dave Packard. It was started in a car garage in Palo Alto, California, where it is headquartered today. HP's first product was an audio oscillator. Today, HP specializes in the development and manufacturing of PCs, networking hardware, computer storage, and distribution services. HP's Brand product line includes PCs, storage devices, software, printers, servers, networking products and imaging products. The organization has more than 3,17,500 employees globally.
HP Service Centers in Jaipur Info – Timing, Address, Review, Number
0 reviews
Write Your Review
There are no reviews yet.