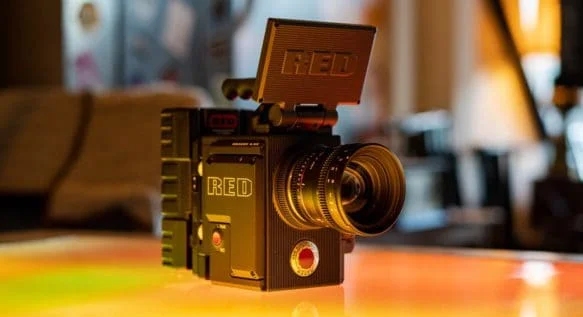 19 Movies in Bollywood that were shot in the Most Scenic Locations of Jaipur
Best Bollywood movies that will take you on a quick tour of Jaipur Rajasthan
Jaipur is itself a collection of memory, as everyone has read and heard about the gigantic forts, royal palaces and mesmerizing architecture of the 'pink city. There are a lot of people who haven't had the chance to visit yet.  Jaipur has been immortalized in the below-mentioned movie. Before you head to the 'pink city' you must take a look for yourself!
List of Movies shot in Jaipur Rajasthan
(1). Bade Miyan Chote Miyan (1998)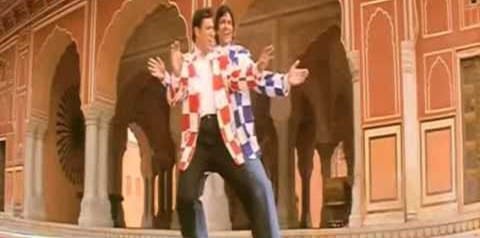 The famous movie of Govinda was shot in Jaipur. The song of Bade Miyan Toh Bade Miyan Chote Miyanhas been shot there. The movie has been casting Anupam Kher, Raveena Tandon, double role of Amitabh Bachchan and Go Go Go Govinda. Jaipur brings back all the fond memories of a majestic couple of Raveena and Govinda. The movie has been shot at Jaipur Palace. This is one of my personal favorite movies shot here.
.

City Palace, Jaipur
(2). Mughal – e – Azam (1960)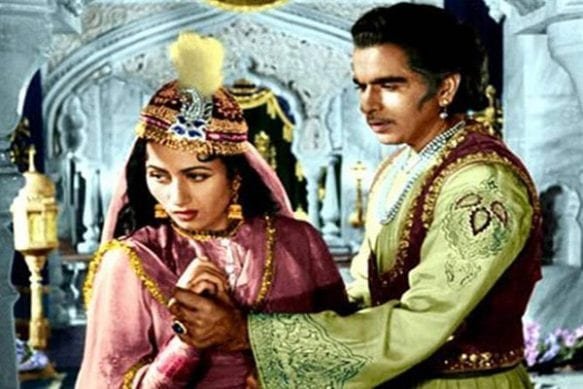 Have you forgotten about the song "Deewani Mastani" from Bajirao Mastani by Deepika? If you remember the movie then this song was a tribute to "Pyaar Kiya Toh Darna kya" from the Indian epic historical drama film that broke a ton of records. This song was shot in the replica of the epic historical place Sheesh Mahal in Amber Fort.

Sheesh Mahal, Jaipur
(3). Bol Bachchan (2012)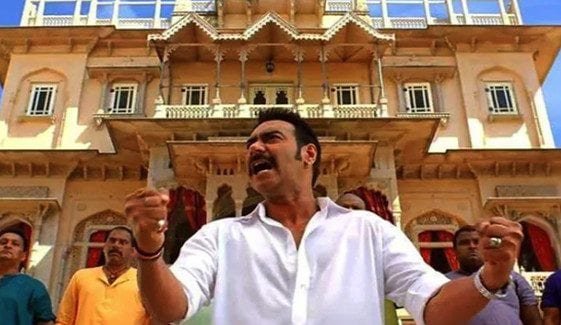 We all know that Abhi has some special love for Jaipur. This is not a surprise because he owns the Jaipur Pink Panthers. The movie was a part of him that has been in Jaipur always, Chomu Palace to be accurate. Bol Bachchan is first on our list, for which you don't have to drive miles to visit the shooting location. This is maybe a semi-planned day that could turn into something like this!

Chomu Palace, Jaipur, Rajasthan
(4). Chor Machaye Shor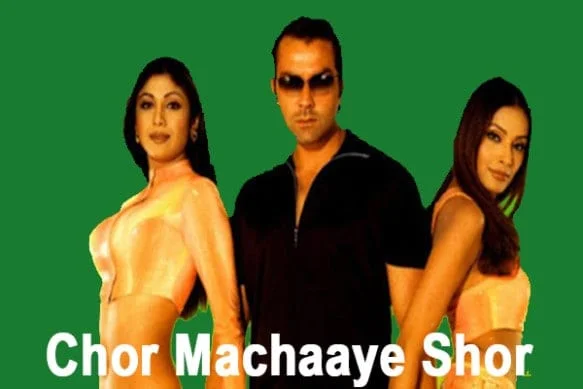 Chor Machaye Shor Bollywood action comedy film that was released in 2002. The movie was based on the 1999 Hollywood film Blue Streak. The Blue streak was a remake of the British film The Big Job. In this movie, a thief pretends to be a policeman to extract a stolen diamond from the police headquarters and one of the best movies. Chor Machaaye Shor is shot at Mubarak Mahal, Jaipur

Mubarak Mahal, Jaipur
(5). Beta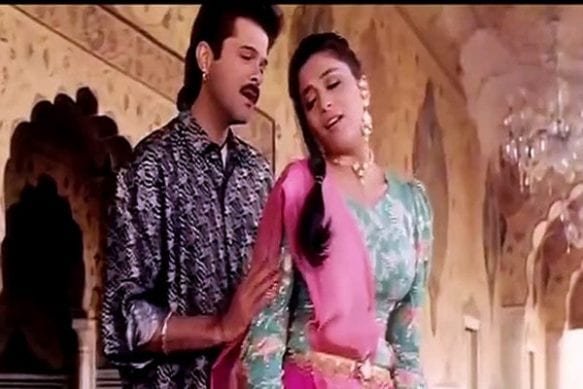 Beta is a 1992 Indian Hindi drama film featuring Anil Kapoor, Madhuri Dixit and Aruna Irani in pivotal roles. The huge hit song 'Koyal Si Teri Boli' from the blockbuster movie Beta shot some scenes at the Hawa Mahal in Jaipur. Hawa Mahal is one of the signature monuments of Jaipur, Hawamahal, or the 'Palace of Winds,' which was used in the film as well.

Hawa Mahal, Jaipur
(5). Bhool Bhulaiya, at City Palace, Jaipur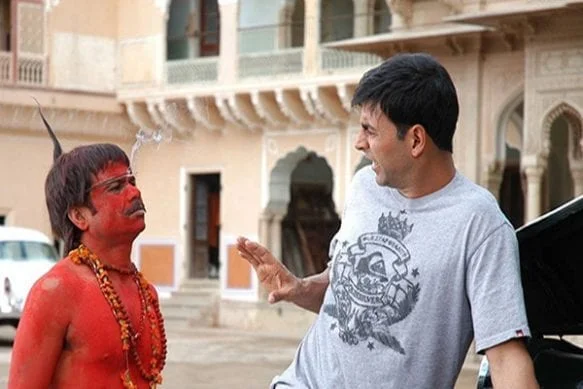 Bhool Bhulaiyaa is a 2007 Indian Hindi-language horror comedy psychological thriller film directed by Priyadarshan. It's only a comedy slash horror movie that was a huge hit and was shot at Chomu Palace in Jaipur. Chomu Palace is a 300-year-old, elegant palace hotel that is an authentic and historic building that provides a hauntingly beautiful setting for the film.

Chomu Palace, Jaipur
(6). Delhi 6 (2009)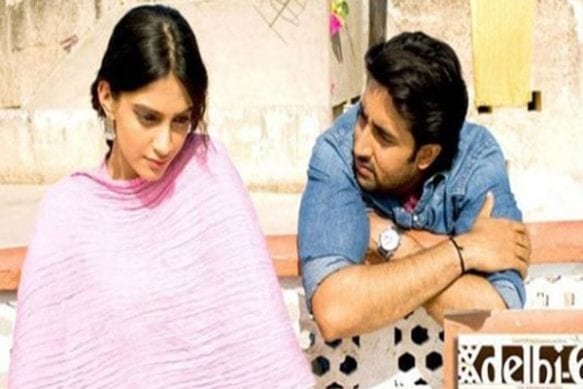 Delhi 6 was a movie of an NRI returns with his ailing grandmother to his homeland. The movie was caught in a bizarre temple-mosque dispute in the heart of Delhi. You might have thought that the terrace that looks out at the lovely streets of Chandni Chowk is actually located at Sambhar near Jaipur.
(7). Holy Smoke!, at Jaipur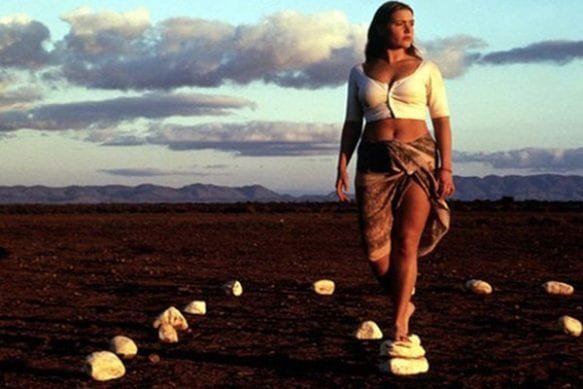 Oscar-winner hot Kate Winslet Starrer 'Holy Smoke' Hollywood movie significant part shot in Pushkar Rajasthan. Acclaimed everywhere throughout the world, this picture makes Pushkar a notable goal. Heavenly smoke demonstrated the genuine excellence of Pushkar and its regular hues in the film.

Pushkar, Rajasthan
(8). Lal Badshah, at Jaipur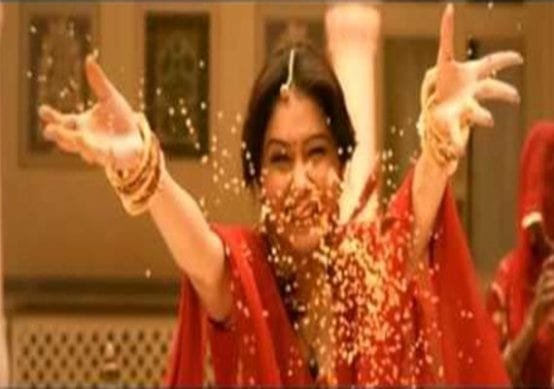 Lal Baadshah is a Hindi crime drama film. The movie was directed by K. C. Bokadia. The movie featured Amitabh Bachchan in a dual role, Raghuvaran, Manisha Koirala, Shilpa Shetty, and Amrish Puri. While this movie has the last appearance of Nirupa Roy playing Bachchan's foster mother. It was shot at the Narain Niwas Palace in Jaipur.

Narain Niwas Palace, Jaipur
(9). Lamhe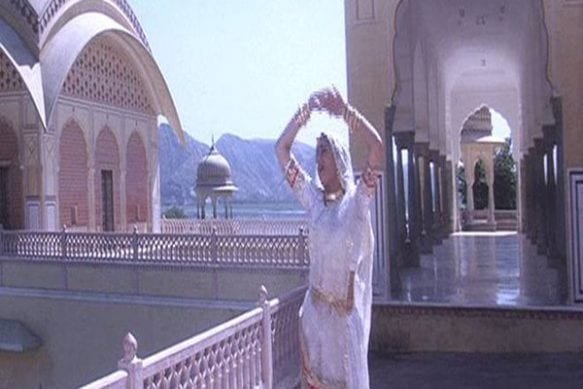 Lamhe is a 1991 Indian romantic drama film directed by Yash Chopra featuring Anil Kapoor and Sridevi. The haveli of Anil Kapoor is actually the 'Rambagh Palace' in Jaipur, and the famous song 'Mohe Chedo Na Nand Ke' was shot at the beautiful Kanak Vrindavan Garden. This is a mesmerizing garden that resembles the palace of 'Vrindavan.'

Kanak Vrindavan and Shishodia Garden, Jaipur
(10). Mrityudata released in 1997 in Jaipur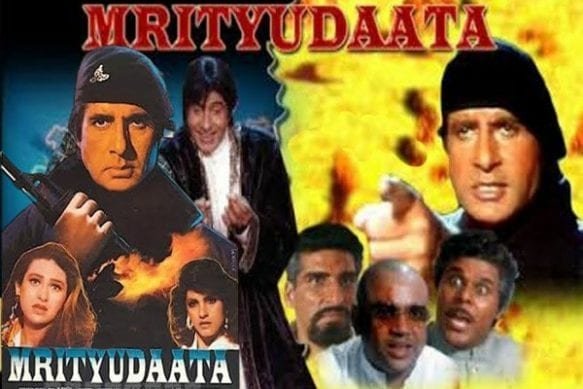 Mrityudaata is a musical action movie that was considered to be a comeback role for Amitabh Bachchan. The movie was released in 1997 and was a comeback movie of Amitabh Bachan. He temporarily left the industry in 1992. He produced this movie in his own production company called Amitabh Bachchan Corporation Limited. Mrityudaata was shot at the Gaurav Towers, Jaipur.

Gaurav Towers, Jaipur
(11). Rang De Basanti released in 2006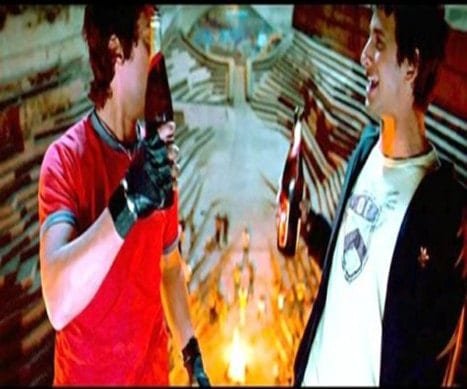 Rang De Basanti is a Bollywood film written, produced and directed by Rakeysh Omprakash Mehra. The movie was released in 2006 and Rang De Basanti was definitely a lucky one for Rakeysh Omprakash Mehra. The best scene was shot at Nahargarh Fort, Jaipur, and Nahargarh was the 'Masti ki Pathshala' for the young, vibrant college students featured in the film.

Nahargarh Fort, Jaipur
(12). Sabse Bada Khiladi Released in 1995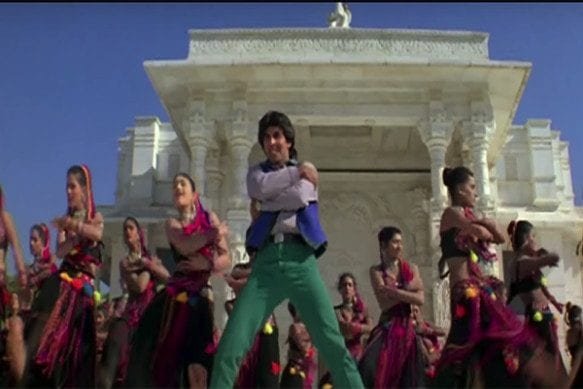 Sabse Bada Khiladi is a 1995 Bollywood action masala film directed by Umesh Mehra and featuring Akshay Kumar, Mamta Kulkarni, Mohnish Behl, Gulshan Grover, and Sadashiv Amrapurkar. The famous song 'Bholi Bhali Ladki' from the Akshay Kumar movie was shot at the Birla Mandir of Jaipur. It is also referred to as the Lakshmi Narayan temple, located on the Moti Dungari hill in Rajasthan. This temple is constructed on white marble and is dedicated, Lord Vishnu.

Birla Mandir, Jaipur
(13). Shuddh Desi Romance Released in 2013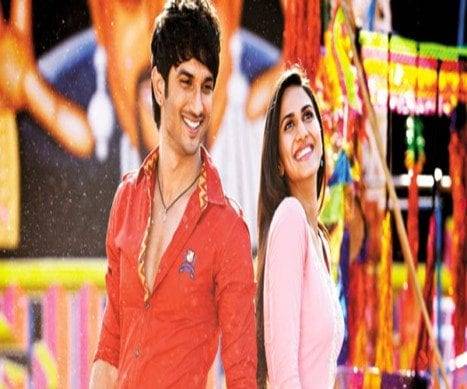 Shuddh Desi Romance is a 2013 Indian romantic comedy-drama film featuring Sushant Singh Rajput, Parineeti Chopra, and Vaani Kapoor. The song "Gulaabi yeh Shaher." was shot in the pink city which was filmed in Jaipur at many places. The movie was shot in Jaipur at Albert Hall, Raj Mandir and Nahargarh which are the most beautiful tourist attractions of Jaipur.

Johari Bazar, Jaipur
(14). Trishna, at Jaipur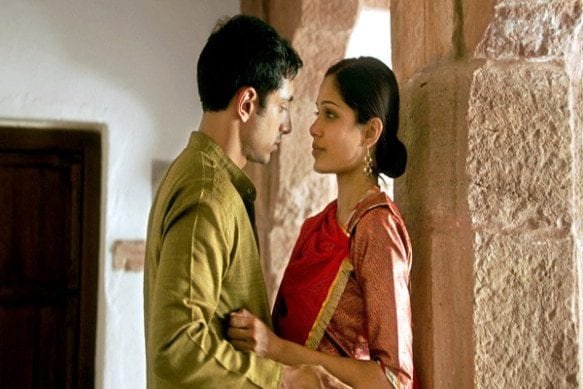 Trishna is a British-Swedish-Indian drama film. The movie was written and directed by Michael Winterbottom starring Freida Pinto and Riz Ahmed. The movie tells the story of a beautiful woman who is cruelly mistreated by a cold-blooded man who is so clueless, so emotionally tone-deaf, that his brutality threatens to undermine the film.
(15). Veer, at Jodhpur, Jaipur Released in 2010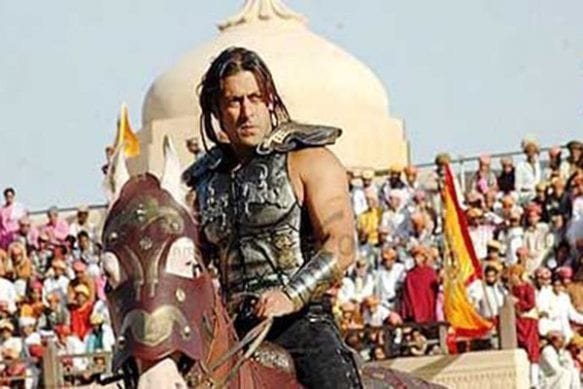 "Veer " is Released in 2010 Drama action film, starring Mithun Chakraborty, Jackie Shroff, Salman Khan, Sohail Khan, Zarine Khan and more others. From the misty pages of history comes a story of utmost valor, fierce pride, and poignant love. As the British enslave India with their Divide and Rule policy, kings and nawabs fall to their guile and cunning and entrust their precious kingdoms to the foreigners. apart from the brave Pindaris, preferring death to dishonor and can fight to their last breath to save lots of their land. The bravest, the toughest and therefore the strongest of the Pindaris is Veer. As Veer takes on the might of the British Empire, he also has got to fight the conniving King of Madhavgarh also as his own jealous tribesman. At stake is his love for Princess Yashodhara, at stake, is his thirst to avenge his father's dishonor. at stake is his very existence itself. And when the dust settles down on the blood-soaked land, one valiant warrior stands head and shoulders above them all—Veer!!
(16). Zubeida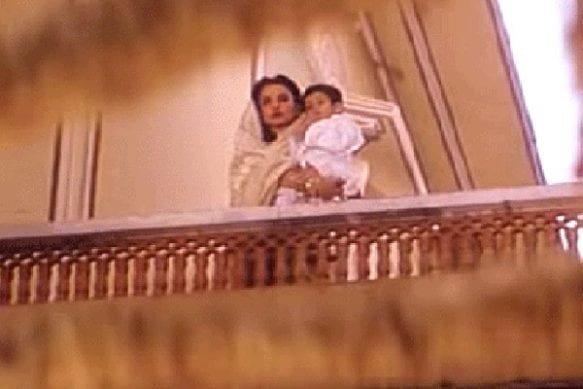 The National Award-winning film directed by Shyam Benegal was shot in the Naraina Niwas Palace of Jaipur. The movie was featuring Karishma Kapoor and Manoj Bajpai. The movie won several accolades for its locations and performances. Narain Niwas Palace was a country residence. This palace was named after his father Thakur Narain Singh and is now being run as a heritage hotel.
If you like this article on Movie Shoots In Jaipur then share it with your friends and family members.