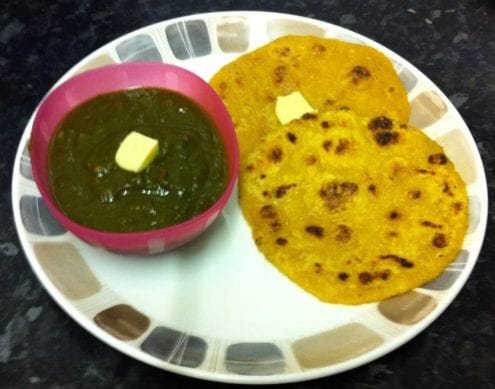 Punjabi Restaurant in Jaipur
Visit the Punjabi Restaurant in Jaipur
About Punjabi Restaurant In Jaipur
Punjabi Food is one of the most demanding and mainstream Indian cuisines Basically, it belongs to the region of Punjab that offers a vast variety of delectable and exotic vegetarian and non-vegetarian dishes. All these things are prepared with varied traditional culinary styles, particularly the tandoori style. Punjabi food has been associated with the exotic and appetizing tandoori items. It has other mouth-watering and finger-licking dishes. There are a lot of dishes that are having rich, spicy and buttery flavor savored with Punjabi Basmati rice of varied forms and special Punjabi bread-like Tandoori Roti and Naan. Below get all the list of Best punjabi restaurant in jaipur.
Punjabi Dhaba
Punjabi Dhaba is located on Kings Road, at the end of Nirman Nagar in Jaipur. This is a very offbeat Dhaba and the best place to indulge yourself with their dal makhani, chhole and roti. You will get the best food for a cold winter evening. You can also have special lassi here!
The Dhaba kulture.
Dhaba Kulture a Punjabi theme based restaurant in Vaishali Nagar. Also, You can feel the Punjabi culture. This place is decorated with authentic Punjabi stuff and interior. There is a modified truck in the restaurant where you can sit in the truck and feel like you are in Punjab. Dhaba kulture is an amazing place. If you like Punjabi food, you should visit Dhaba kulture and you will love it.
Nibs Mini Punjab Restaurant
Mini Punjab restaurant has made a good image in Jaipur in its variety of food dishes of punjab. Punjabi food is better than in other places. You will get the best North Indian food that great with a decent pocket cost. The best dishes that you must try is Paneer tikka, shahi paneer. The ambiance gives an upper hand to the restaurant with a nice and cool atmosphere. This is the best punjabi restaurant in jaipur.
Chokha Punjab
Chokha Punjab is a flawlessly planned genuine spot. This is where you can appreciate the tasty and mouth-watering Punjabi nourishment with the appealing 'Bhangra' exhibitions and Live social projects. This Punjabi Indian Tandoori Restaurant is the best place to try and you can try the traditional dishes. The restaurant specializes in Indian cooking such as Tandoori Curry dishes or Sweets. This menu includes many vegetarian dishes, bread, desserts, and traditional Indian sweets and beverages.
cuisine
Punjabi Tadka Restaurant
Punjabi Tadka restaurant is one of the best places for Punjabi cuisine. when it comes to Punjabi food. Punjabi food is something that can attract anyone by its aroma and spices. You can try different types of food here. If you are punjabi food lover then you should definitely try this restaurant.
Connexions Bar
This is the perfect place to reboot your energy level with invigorating blends of spirits. The place is carefully crafted by mixology masters. It has a refreshing twist of both classic and innovative drinks paired with a host of sumptuous food. You can also summer specials with live sporting action and Cricket Connexions menu. The place is famous for Ladies' Night that occurred on Friday and DJ Nights over the weekend.
Giardinor
Giardino
Giardino is located at Jai Mahal Palace. This place offers traditional Italian fun, alfresco and fine-dining experience. The backdrop of landscaped garden is an open-air restaurant that is located in a red brick courtyard beside the hotel pool. Every dish is paired with fine wines from their collection.
Must Read: Rajasthani Food in Jaipur
If you like this article on Punjabi Restaurant in Jaipur then share it with your friends and family to appreciate our works.