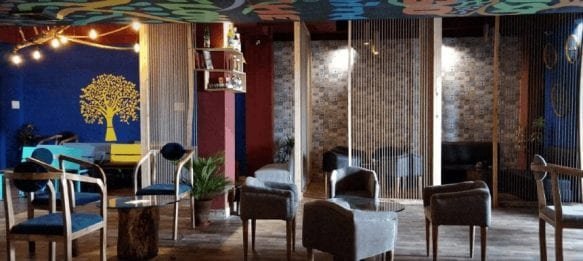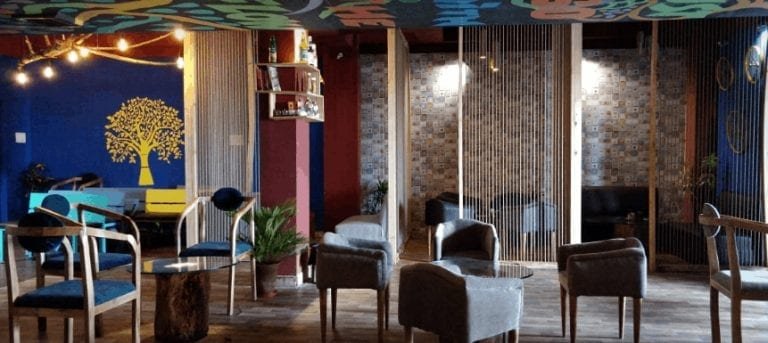 Best Italian Restaurants In Jaipur
About Italian Restaurants In Jaipur
From authentic dishes to the multifarious international cuisines, Jaipur will never disappoint you. This city is known for serving lip-smacking cuisines from all over the globe. It is presenting some Rajasthani dishes like Ker Sangri, Lal Masoor Banjara Gosht, and Dal Bati Churma to Italian cuisines like Tiramisu, Danablu Arancini, Quesadillas. You will get here unique dishes like sumptuous salads, kinds of pasta, appetizers, mocktails, shakes and much more. Below you get all the list of Italian Restaurants in Jaipur.
Best Italian Restaurants In Jaipur
Socorro
Socorro is a dining restaurant with open kitchens that offers a view of our chefs. You can easily watch in action preparing an eclectic variety of Indian, Asian and International fare. Get the mouthwatering array of delicacies from beech ovens and hot charcoal tandoors. All these things are crafted for you and you can enjoy a one of a kind indoor dining experience with family and friends. This place presents a contemporary reflection of global cuisine.
The Bella Italia is an also Best Italian Restaurants In Jaipur
This is a simple rooftop café that is situated on Sansar Chandra Road. Bella Italia serves the best Italian cuisines like Wood Burnt Pizza, Fettuccine Funghi, Pasta, Farfalle, Crepes, and Lasagne Bascaiola. This is the first Italian café that is a legend amongst the tourists. You will love to spend time here as this is a quiet place to sit back and enjoy with your partner.
Nibs Café and Chocolataria
Nibs Café and Chocolataria is the best place for all chocolate lovers. The cafe is situated in Hathroi that offers a range of Italian delicacies. You will get different types of dishes such as pasta, Lasagnas, Sandwiches, Pizzas, Shakes to Chocolates, Wraps and a lot more. While you should definitely try Solah Mazza Pizza, Garlic Bread with Cheese, Angry Birds, Devils Grilled Sandwich, Waffles, Pot of Love and the Chocolate Pizza. This is good for reasonable rates, courteous staff, smooth service, and good ambiance.
La Palma Café and Lounge Bar
La Palma Café is located in C-scheme. This is a one-stop destination for Italian cuisine with a great ambiance for the customers. You will get dishes such as a wide range of cocktails such as Giggly Rose, Maharaja, Whiskey Sa and Marigold, and Oreo shake. Some other dishes are Cheese Arancini Balls, Peri Peri Chicken Skewers, Beer Batter Prawns with Garlic Aioli, Seafood Risotto. While all the desserts such as Tiramisu, Apple Crumble and Chocolate Volcano. The cafe is simply a slice of heaven for those who love Italian cuisine

Fumo Attico
Fumo Attico is located in Gopalbari. This cafe is known for serving authentic Italian dishes. You will get the mesmerizing view of the Aravalli hills and the city. The availability of hookah paired with delicious food is the best thing that makes people attracted to visit this place. Some of the Italian delicacies such as Falafel Panini, Primavera pizza, Fried Mozzarella Stick with Marinara Sauce, Arancini, Quattro Formaggio, Eggplant Parmigianino, Potato Au Gratin and Blueberry cheesecake apart. You will get an exotic range of drinks such as Oreo Shake, Dante Alighieri Chianti, and Villa Fassini Toscana.
Connexions Bar
This is the perfect place to reboot your energy level with invigorating blends of spirits. The place is carefully crafted by mixology masters. It has a refreshing twist of both classic and innovative drinks paired with a host of sumptuous food. You can also summer specials with live sporting action and Cricket Connexions menu. The place is famous for Ladies' Night that occurred on Friday and DJ Nights over the weekend.
Giardino
Giardino is located at Jai Mahal Palace. This place offers traditional Italian fun, alfresco and fine-dining experience. The backdrop of landscaped garden is an open-air restaurant that is located in a red brick courtyard beside the hotel pool. Every dish is paired with fine wines from their collection.
Must Read: Fast Food Restaurants in Jaipur
If you like this article on Italian restaurants in jaipur then share it with your friends and family members.