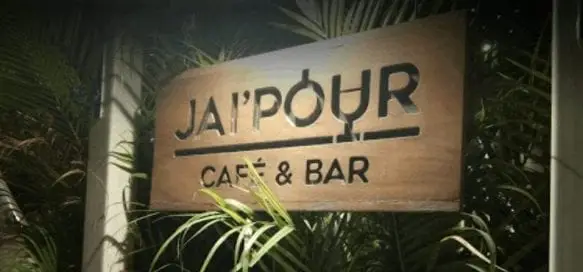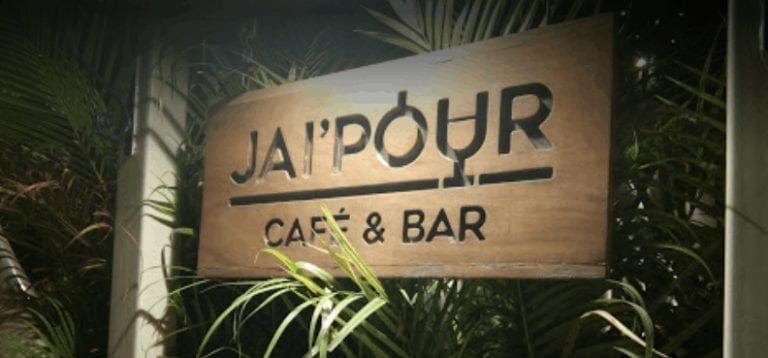 Cafe in Jaipur Near me
List of all Cafe in Jaipur
About Cafe in jaipur
Jaipur is not only dotted with forts and palaces but also the café culture in Jaipur is brimming with energy, warmth, and quality. If you want to have a good time with friends, relishing a favorite book then you can sip on tea or coffee. It will make you lost in dreams or conversations at rooftop cafes above the hustle-bustle of the city. For digging into delicious food made with generosity and dripping with obvious love. Below you get list of Cafe in Jaipur.
A cup of freshly brewed coffee can provide a tremendous boost at the beginning of the day and what else will be a much better place than an unusual restaurant within the town. the big variety of coffee houses functioning around even have many choices for light-weight meals as excellent accompaniments with a mug of thick low. Hot or cold, low is likable by completely different folks otherwise. low retailers in Jaipur square measure handily placed close to the residential and business hubs drawing customers from each at intervals the neighborhood and outdoors.
Most of the restaurant parlors from this neck of the woods have each indoor and outdoor seating arrangement making ample space for casual conversations and chit-chats. the group options a combination of evangelistic college-goers further as adult citizens. These low parlors sometimes show a vigorous ambiance making a second sensible mood. realize a colossal variety of low retailers on the page higher than.
Stepout Cafe & Book Lounge
This is a cafe and restaurant with a unique travel theme and design and with a book lounge and world cuisine with a healthy breakfast. You will get here the best seller books. You can get a complimentary cappuccino as well. It has three separate areas and suitable for a private get together, high tea, etc. Also, you will get cuisine such as Italian, Mexican, Lebanese, Indian snacks.
Anokhi Cafe in Jaipur
Anokhi Cafe in Jaipur is a cafe that offers healthy and tasty fresh food with an international flavor. This cafe offers foods that are made from fresh and seasonal organic produce grown locally at Anokhi farm. You will get salads that are made from homegrown organic lettuce that is freshly picked every morning and served the same day.
Tapri Central Cafe in Jaipur
This is a hot, top of the food-charts café from the endless gems. Tapri Central is a never-to-be-missed spot among tourists and the locals, and especially when it comes to tea. You will get rustic food that is tastefully done up Cafe. This cafe is having features like a sunshine-friendly and breezy set-up. Also, You will get in touch with the free winds of Jaipur that add a mystical and unforgettable taste to your experiences. The branches of Tapri are located in the Tonk Road and Lal Kothi as well.
Curious Life Coffee Roasters
Curious Life has gained popularity among serious coffee lovers. This is touted as one of the best coffee roasters in the Pink City. For them, coffee just means business, roasting and brewing fresh coffee. You can come here for your daily cup of perfect joe in quiet.
Nibs Café in Jaipur
This is one of the best cafes in Jaipur and its constant growth is a way to show its popularity. You will get a warm glow that welcomes you as soon as you hit the street owned by this beautiful Jaipur café. The place is colored in warm, glowing hues of yellow, with wooden paneling. This presents a perfect place that is designed for comfort food and cheerful banter.
Café LazyMojo
This is one of a sprawling café with an ever-increasing list of loyalists. You will find many People lazing around this play with a constant stream of enticing food and drinks. Music, casual chatter and a laid back vibe are the best features of this cafe.
The cafe is one of the most loved cafes in Jaipur.
On The House cafe in Jaipur
OTH is designed with the vintage feel with its blue colored old-style wooden tables and chairs. The section has been divided into three areas and no matter where you sit. You will get a pleasant vibe wherever you sit. you are going to get pleasant vibes. This place has a clean-cut, spacious outlet that lets you breathe in the greens and sunshine with its alfresco seating, or hold court in its interiors.
FAQs on Cafe in Jaipur
Ques1.what proportion time do coffee retailers in Jaipur go to prepare an order?
Ans. The low retailers will take close to ten to fifteen minutes to organize your order. Time taken can vary supported the footfalls on a selected day.
Ques2. Are small cafe in Jaipur open on public holidays?
Ans. Most small Cafe in Jaipur are open on all public holidays and weekends.
Ques3. can I would like to pre-book a table at a coffee shop?
Ans. No, you are doing not ought to pre-book a table to go to a restaurant. you'll visit these retailers while not previous bookings.
Ques4. Do Cafe in Jaipur serve only coffee?
Ans.  Many cafe in Jaipur provides munchies and snacks together with their food menu.
Ques5. What proportion will a coffee cost?
Ans. You can expect to pay close to Rs. 200 for 2 People.
If you like this article on cafe in Jaipur then share it with your friends and family members.