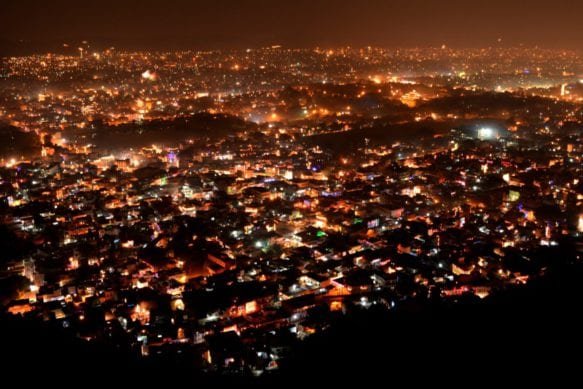 Nightlife In Jaipur
About Nightlife in jaipur
The Pink City is known for its attractions and traditions that it has sampled for centuries. Jaipur is the center of attractions in Rajasthan. There is an entire list of fascinating attractions and activities about it. This is the capital city of Jaipur that celebrates festivals, moments during the day, and even at night. There are plenty of places to visit and things to do in Jaipur during the daytime. But when we talk about night time in the city is a different story altogether! The Nightlife in jaipur is so pumping and absorbing with all the top city bars and pubs taking the center stage.
When the sun sets, the pink city erupts with joy all drenched in the colors of the night. All the party places are an ideal slip for all the youngsters and fanatics in pursuance of thrilling nightlife. This is right in the heart of Rajasthan.
List of Best 8 Places for Nightlife in Jaipur
(1) Amar Jawan Jyoti is Nightlife in Jaipur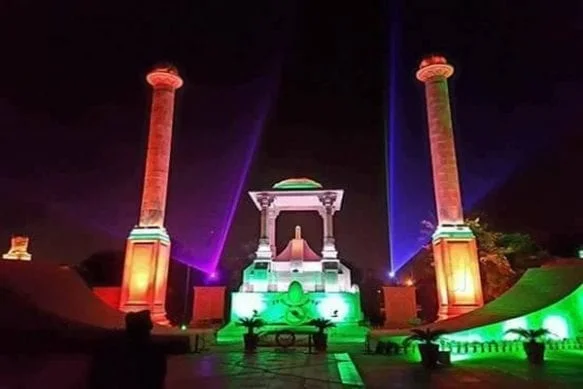 Amar Jyoti memorial is truly dedicated to martyrs. This is well located and a true Tribute to those who laid their lives for our Country. The place is well maintained and the layout has the grandeur of design. All the light and sound show will enlighten you about our brave soldiers. And all the information provided there at the location is worthy. The government has put in so much effort to make this place a success. One of the best places to visit at jaipur in Night.
(2) Amer Fort Night View (Sound and Light Show) Best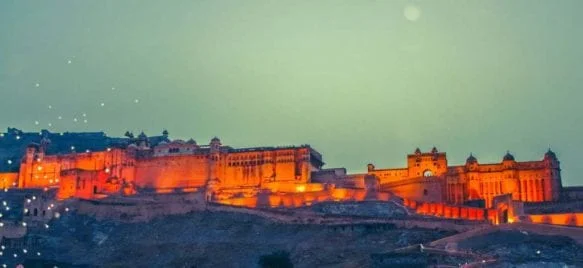 The Amber Fort has now been opened for viewing at night to promote night tourism in the city. 'Amber by Night'.There are different hues of colored light lend a new perspective to the fort's ambiance and elegance. It offers a vibrant tour of Jaleb Chowk, Diwan-e-Aam, Mansingh Mahal and Sheesh Mahal to the visitors. All the facilities are enhanced with lights, fixtures, additional security, and a café to provide a fulfilling experience to the visitors. Click Here you Visit for more information about sound and light Show in Jaipur.
(3) Aza Bar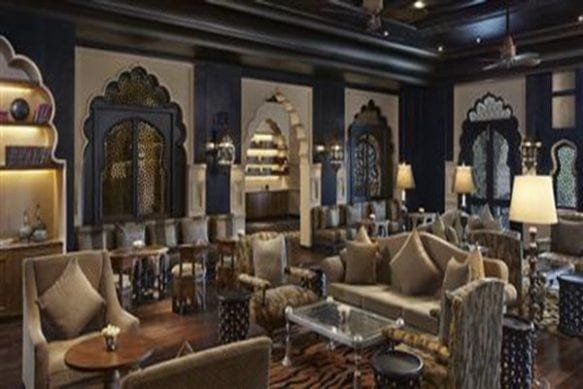 Aza bar has one of the most unusual and interesting bars in town. It is the only lobby-level bar. It has been spilled into five different sections: a cigar room, a whiskey bar, a large normal bar, and an outdoor drinking area as well.
 
Address: 2 Riico, Kukas, Rajasthan 302028 
 
Entry Time: 24*7  
(4) G clud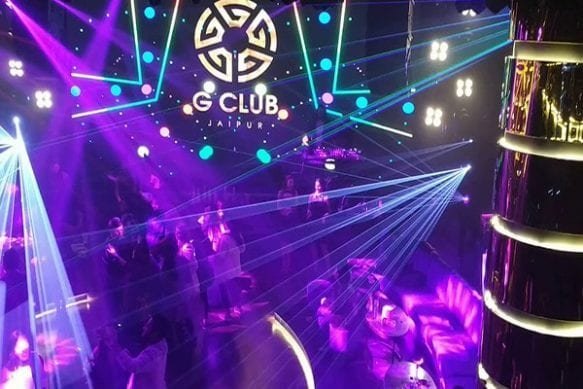 G Club is one of the most sought-after banqueting facilities that was set up with a view. The club is providing an elegant and superior banqueting space to cater to the varied requirements of its clients. It can be part of a big and small celebration. All the endeavors to make each celebration, a grand success. When it comes to hosting pre-wedding ceremonies as they offer heavenly views combined with lavish hospitality.
 
Address: Airport Plaza, Days Hotel, Plot No.10, Tonk Rd, 
 
9 P.M. – 4 A.M   
As per your Requirement 
Must Read: Government Jobs in Jaipur
(5) Jaipur Night Safari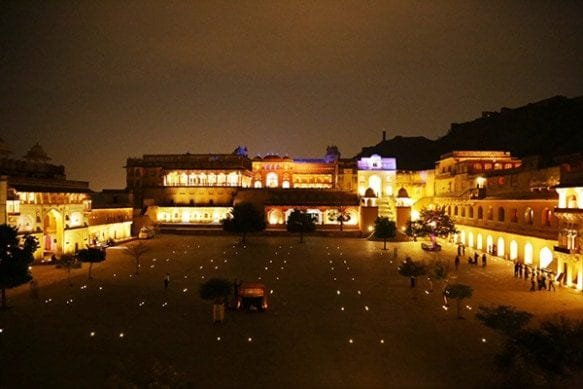 Visit the pink city in the evening and you can explore the antiquity of various monuments. You can enjoy delicious dinner at a local restaurant while watching a folk dance performance. Jaipur is an epitome of heritage and royal legacy and a beautiful city during the day, yet it is even more beautiful at night. You can watch monuments, places and old streets can be experienced best on the night tour of Jaipur. Also, you will get to know about the different small roads and enjoy the beautiful night views of the Jaipur city.
 
Address: Jaipur Rajasthan India 
 
Full Night : No
(6) Jwahar Circle Jaipur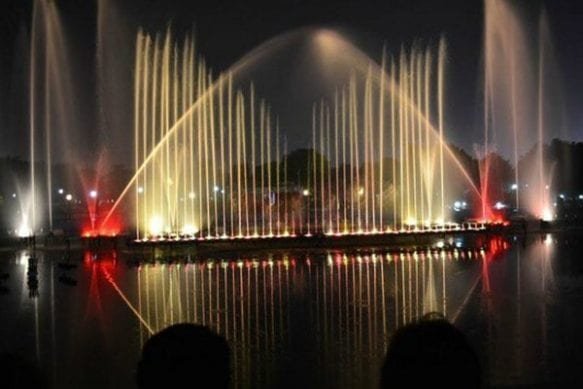 The Jawahar Circle is a unique destination for visitors. This place is honored as the largest circular park all over in Asia. The Jawahar Circle is a beautiful garden that is situated near to the Jawaharlal Nehru Marg. This is the greatest park that is encompassed by the rose garden. It has different concentric tracks that make it unique amongst the most visited parks of the pink city.
 
Address: Jaipur Rajasthan India 
 
7 P.M – 10P.M   
Entry Fees: No
(7) Masala chowk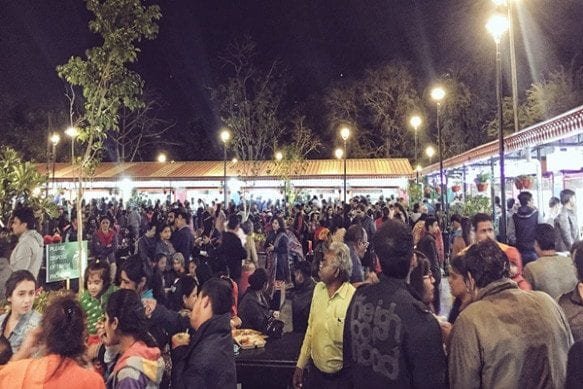 The building gets its name from The Victoria and Albert Masala Chowk can be called the Open-Air Food Court in Jaipur because the stalls and sitting area are under the lap of open sky. Jaipur is known for its royal food. The idea behind the Open-Air Food court is to bring all the prominent street food at one place so that street food lovers like me. We do not need to move here and celebrate the fondness of street food.
 
Address: Ram Niwas Bagh, Jaipur, Rajasthan 302004 
 
9:00 AM – 10:00 PM  
Entry Fees: INR 10 per person
(8) The Grunge Lounge Bar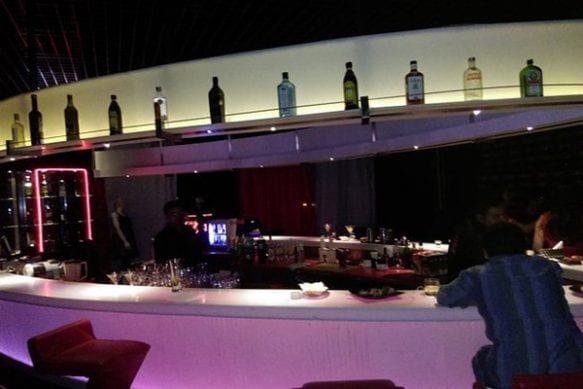 The Lakshmi-Narayan Mandir, or the Birla Temple, as it is extra popularly regarded as, is positioned at the base of Moti Dungari. Built on an elevated platform, this comparatively modern-day temple is constructed totally of white marble and dominates the skyline of south Jaipur. The temple used to be commissioned and constructed by means of famend Indian industrialists, the Birlas, in 1988.
 
Address: 3 Tonk Road | Ist Floor, Jaipur 302018 
 
11:00 AM – 11:00 PM PM  
Entry Fess: ₹ 1,504 – ₹ 50,000
Must Read: IPL 2021 Match Schedule
If you like this article on Nightlife In Jaipur then share it with your friends and family members.