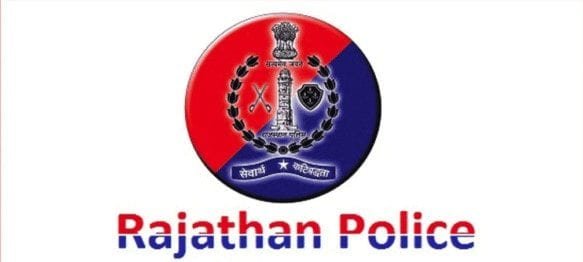 List of Police Station in Jaipur
| Police Station Area | Phone Number | Address |
| --- | --- | --- |
| Adarsh Nagar Police Station | 0141-2615238,2610644 | Mandir Marg, Saket Colony, Adarsh Nagar, Jaipur, Rajasthan 302004 |
| Addl. SP. Dudu Police Station | 227438 | National Highway 8, Dudu, Jaipur, Rajasthan 303008 |
| Addl.S.P. Kotputli Police Station | 224001 | Kotputli, Rajasthan 303108 |
| Adera Police Station | 265455 | RPA Rd, Circle, near State Bank Of India ATM, Pani Pech, Nehru Nagar, Jaipur, Rajasthan 302016, India |
| Amer Police Station | 2530295, 2530810 | 192, Amer Rd Amer, Devisinghpura, Amer Rd, Devisinghpura, Amer, Jaipur, Rajasthan 302028 |
| Andhi Police Station | 261429 | VPO- Teh- Jamwaramgarh Dist- 303001, Aandhi, Rajasthan |
| Ashok Nagar Police Station | 0141-2225650 | Tilak Marg, C Scheme, Ashok Nagar, Jaipur, Rajasthan 302005 |
| Bagru Police Station | 2865422 | Bagru, Ajmer-Jaipur Expy, Dahmi Khurd, Rajasthan 303007 |
| Bajaj Nagar Police Station | 0141-2705971, 2703153 | Police Station, Tonk Rd, Bajaj Nagar, Jaipur, Rajasthan 302015 |
| Banipark Police Station | 2202095 | Ram Mandir Rd, Military Cantonment, Jhotwara, Jaipur, Rajasthan 302016 |
| Bassi Police Station | 01429-222336 | Bassi, Rajasthan 303301 |
| Bhatta Basti Police Station | 2300875, 2307100 | Bhatta basti , Shastri Nagar, Jaipur, Rajasthan 302016 |
| Brahmapuri Police Station | 2672315, 2670095 | 18, Amer Rd, Agrasen Nagar, Govind Nagar East, Shankar Nagar, Jaipur, Rajasthan 302002 |
| Chaksu Police Station | 01429-243640 | Chaksu, Rajasthan 303901 |
| Chandwaji Police Station | 231438 | Jaipur -Delhi Highway , Shobha Nagar,Chandwaji, Jaipur, Rajasthan 303121 |
| Chomu Police Station | 220009 | Chomu Police Station, Chomu, Rajasthan 303702 |
| CO. Dudu Police Station | 227194 | Dudu, Jaipur – 303008, Phagi |
| Dudu Police Station | 227123 | National Highway 8, Dudu, Jaipur, Rajasthan 303008 |
| Galta Gate Police Station | 2641067, 2641852 | Jaipur – Delhi Highway, Galta gate, Raghunathgarh, Jaipur, Rajasthan 302003 |
| Gandhi Nagar Police Station | 0141-2719150, 2719026 | 1/7, Chikitsalaya Marg, Bapu Nagar, Jaipur, Rajasthan 302015 |
| Govindgarh Police Station | 23023 | Stadium Rd, Govindgarh, Rajasthan 303712 |
| Harmara Police Station | 2263744 | 5, Sikar Rd, Harmada, Jaipur, Rajasthan 302013 |
| Jalupura Police Station | 2367588, 2373589 | Gopinath Marg, Jalupura, Jaipur, Rajasthan 302001 |
| Jawahar Circle Police Station | 0141-2173571,2546076 | 354-356, Siddharth Nagar, Malviya Nagar, Sector 9, Jaipur, Rajasthan 302017 |
| Jawahar Nagar Police Station | 0141-2623060, 2624553 | Shanti Path, Jawahar Nagar, Sector 6, Jaipur, Rajasthan 302004 |
| Jhotwara Police Station | 2341555 | Kamani Rd, Puliya, Jhotwara, Jaipur, Rajasthan 302012 |
| Jobner Police Station | 254046, 01425 254 046 | Jobner, Rajasthan 303328 |
| Jyoti Nagar Police Station | 0141-2741844 | Subrata Sarkar Rd, Satya Vihar, Lal Kothi Scheme, Lalkothi, Jaipur, Rajasthan 202015 |
| Kalwar Police Station | 2589631 | SH 2C, Rajasthan 303701 |
| Kanota Police Station | 01429-234100 | Jaipur-Agra Road, Jaipur District, Kanauta, Rajasthan 303012 |
| Kardhani Police Station | 2405900 | Kardhani Govindpura, Jaipur, Rajasthan 302012 |
| Karni Vihar Police Station | 2440080, 0141 244 0080 | Chitrakoot, Jaipur, Rajasthan 302021 |
| Kotputli Police Station | 222037 | Kotputli, Rajasthan 303108 |
| Kotwali Police Station | 2321444, 2322444 | Kishanpole Bazar Road, Chandpol, Pink City, Jaipur, Rajasthan 302001 |
| Lalkothi Police Station | 0141-2611089, 2615108 | Tonk Road, Lal Kothi, Jaipur – 302015, Near Nehru Garden, Near Purani Sabji Mandi |
| Mahesh Nagar Police Station | 0141-2501437 | 15A, Shri Gopal Nagar, Gopal Pura Bypass, Jaipur, Rajasthan 302007 |
| Mahila Thana East Police Station | 0141-2703813 | Mangal Marg, Gandhi Nagar, Jaipur, Rajasthan 302003 |
| Mahila Thana Police Station | 2601360, 2605660 | Varun Path, Swarna Path, Mansarovar Sector 4, Mansarovar, Jaipur, Rajasthan 302020 |
| Mahila Thana Police Station | 0141-2701753 | |
| Malvia Nagar Police Station | 0141-2520642,2523040 | A 235, Calgiri Marg, Jhalana Gram, Malviya Nagar, Jaipur, Rajasthan 302017 |
| Manak Chowk Police Station | 2601366, 2607071 | Badi Chopad, Pink City, Jaipur, Rajasthan 302003 |
| Manoharpur Police Station | 231200 | Manoharpura, Jaipur, NH-8, Delhi Jaipur Highway, Manoharpur, Manoharpur, Rajasthan 303103 |
| Mansarovar Police Station | 0141-2392224 | Mansarover, Varun Path, Mansarovar, Jaipur, Rajasthan 302020 |
| Moti Dungari Police Station | 0141-2613663,2610633 | Achriya Kriplani Marg, Bees Dukan, Jaipur, Rajasthan 302004 |
| Muhana Police Station | 0141-2739013 | Muhana Mandi Rd, Hajiwala, Jaipur, Rajasthan 302029 |
| Murlipura Police Station | 2421200 | No. 2, Kedia Palace Rd, Pravasi Nagar, Murlipura, Jaipur, Rajasthan 302039 |
| Nahargarh Police Station | 2410464, 2410334 | Nahargarh, Bordi Ka Rasta, 5th Crossing, Chandpole Bazar, Gangori Bazar, Purani Basti, Jaipur, Rajasthan 302001 |
| Naraina Police Station | 234119 | MI Road, adjacent to BSNL Head Office, Jaipur, Rajasthan 302001 |
| Partap Nagar Police Station | 0141-2175636 | Near Bhartiya Vidya Bhavan's Vidyashram, Sector 26, Pratap Nagar, Jaipur, Rajasthan 302033 |
| Phagi Police Station | 282122 | Fhagi, Jaipur, SH-12, Malpura Road, Phagi, Phagi, Rajasthan 303005 |
| Phulera Police Station | 244030 | Station Road, Sambhar Main Road, Phulera, Jaipur – 303338, Near Sambhar Railway Station |
| Pragpura Police Station | 244152 | Delhi – Jaipur Expy, Kirarod, Rajasthan 303107 |
| Ramganj Police Station | 2661676, 2661170 | Surajpol Bazar Rd, near Ramganj choupad, Shrimal Colony, Laxmi Narayan Puri, Jaipur, Rajasthan 302002 |
| Ramgarh Police Station | 252142 | Surajpol Bazar Rd, near Ramganj choupad, Shrimal Colony, Laxmi Narayan Puri, Jaipur, Rajasthan 302002 |
| Renwal Police Station | 220050 | Jaisinghpura at Roopwas, Rajasthan 303904 |
| Sambhar Police Station | 224229 | Sambhar Lake, Jaipur – 303604, Jobner |
| Samod Police Station | 240054 | RJ SH 37, Samod, Rajasthan 303806 |
| Sanganer Police Station | 0141-2545920,2721677 | 29, Tonk Road, Near, Airport Terminal 1, Nand Colony, Sanganer, Jaipur, Rajasthan 302029 |
| Sanganer Sadar Police Station | 0141-2771662 | 2, Tonk Rd, Sukhpuria, Shatabdi Nagar, Govardhan Nagar, Jaipur, Rajasthan 302033 |
| Shahpura Police Station | 222044 | NH8 – Shahpura Link Rd, Jaipur, Rajasthan 303103 |
| Shastri Nagar Police Station | 2304135, 2308100 | Shastri nagar, Jaipur, Rajasthan 302016 |
| Shiprapath Police Station | 0141-2784239 | Aravali Marg, Shipra Path, Mansarovar, Jaipur, Rajasthan 302020 |
| Shyam Nagar Police Station | 0141-2811000 | Kings Rd, Nirman Nagar, Jaipur, Rajasthan 302019 |
| Sodala Police Station | 0141-2295866 | Hawa Sadak Rd, Ramnagar Extension, Civil Lines, Jaipur, Rajasthan 302019 |
| Subhash Chowk Police Station | 2635840, 2631790 | 1500, Motikatla Bazar Road, Subhash Chowk, Char Darwaja, Ramchandra Chaukari, Jaipur, Rajasthan 302002 |
| Transport Nagar Police Station | 0141-2610655, 2618574 | National Highway 11, Sethi Colony, Jaipur, Rajasthan 302004 |
| Vaishali Nagar Police Station | 2352088 | 13, Vaishali Marg, Nemi Nagar Extension, Block A, Vaishali Nagar, Jaipur, Rajasthan 302021 |
| VidhayakPuri Police Station | 0141-2368080 | Sanjay Marg, Opp Kotak Mahindra Bank, Gopalbari, Jaipur, Rajasthan 302001 |
| Viratnagar Police Station | 234010 | Shahpura Road, Viratnagar, Rajasthan 303103 |
| Vishwakarma Police Station | 2330507 | Rd Number 5, Vishwakarma Industrial Area, Jaipur, Rajasthan 302013 |
Above the given table, you can get the list of Police stations in Jaipur with Addresses and Contact numbers.
May You Like This: Post Offices in Jaipur
About List of Police Stations in Jaipur
Police play an important role in maintaining law and order at any place. The job of the police is to make the public follow the law. To manage the law and order of an area, all illegal activities are recorded at one place, which is called a police station. The police station is the place where any person can go to lodge a complaint with the police in his area. Due to the rapidly increasing population, tourism, and traffic in the city of Jaipur, the government there implemented the commissioner system in the city.
This commissioner system was implemented in the year 2011. Under this, the law and order situation in Jaipur city will be led by the commissioner. The commissioner is assisted by two more police commissioners, 42 assistant police commissioners, 8 deputy police commissioners and 16 additional DCPs. To maintain law and order in Jaipur, it has been divided into 4 parts which are North, East, West, and South.
May You Like This: सूर्य नमस्कार करने की विधि, निर्देश, और लाभ
If you have come here on this page, then it will be our best effort that the information of all the police stations located in Jaipur city can reach you easily so that you do not face any problem in reaching the police station in your area. Here above, for your convenience, the name of all the police stations of Jaipur city along with their pin code number and full address has been provided.
If you like this article on the List of Police Stations in Jaipur then, Share it with your friends and family members to appreciate our efforts.