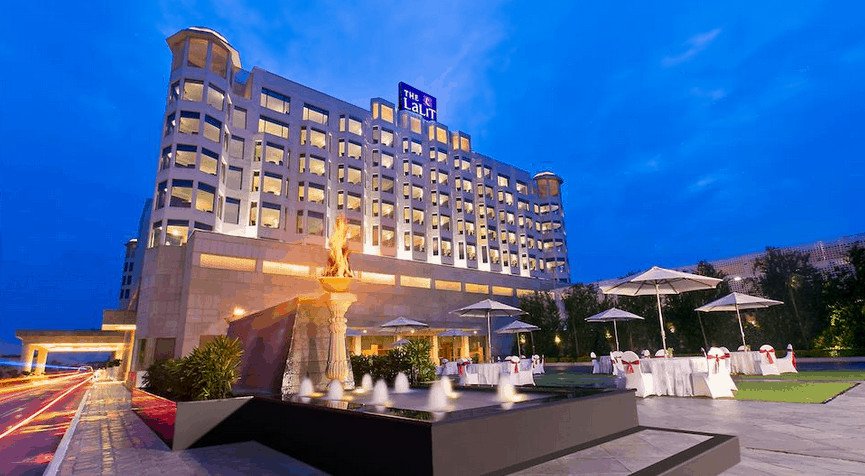 List of 20+ best hotels in Jaipur 5 star, 4 star, 3 star
List of Best Hotels in Jaipur
Best Hotels in Jaipur
When we go somewhere we look for a better hotel to stay at as per our convenience and within our budget. To avoid being a waste of our vacation, it becomes essential that we have complete information about the hotel where we want to stay. Many times the interior of the hotel where we stay is dull, the behavior of the staff is not good or the services of the hotels are not good, in such a situation the trip and the money spent in it is completely wasted.
To treat yourself this holiday you must choose a high-class hotel that will provide that extra something special to make your trip even more memorable. We are presenting here Five Star Best Hotels in Jaipur Rajasthan India that feature lavish luxuries such as on-site restaurants with sweeping city views, in-room massage, and spacious private terraces. All these hotels have a wonderful location that makes you explore the main sight of Jaipur. Here are some best hotels in Jaipur list for the best services.
JaipurChalo has been provided with complete information about some of the best hotels in Jaipur city of Jaipur so that you can have complete information about your staying hotel.
Various types of hotels are located in Jaipur city. There are many parameters to categorize hotels in Jaipur city like Type of Hotel Rooms, Type of Hotels by Size, By Location, By Target Market, By Star Rating etc.
Must Read:- Hotel with Candle Light Dinner Jaipur
Types of Hotels Rooms:
Single Room: Hotels having single room have one bed in one room. It is best for single staying person. Such rooms have attached bathroom. Not only this, but these rooms would have been equipped with bed side tables, writing tables, chairs and dressing tables.
Double Room: Double bed facility is provided to the customers in double rooms of hotels. Double rooms are also mainly of two types and it is determined by the size of the bed that what type of double room is. One double room has king size double beds, they are called king double rooms and the other has queen size double beds which we call queen double rooms. These double rooms are equipped with furniture like bed side table, writing table, dressing table, chair etc.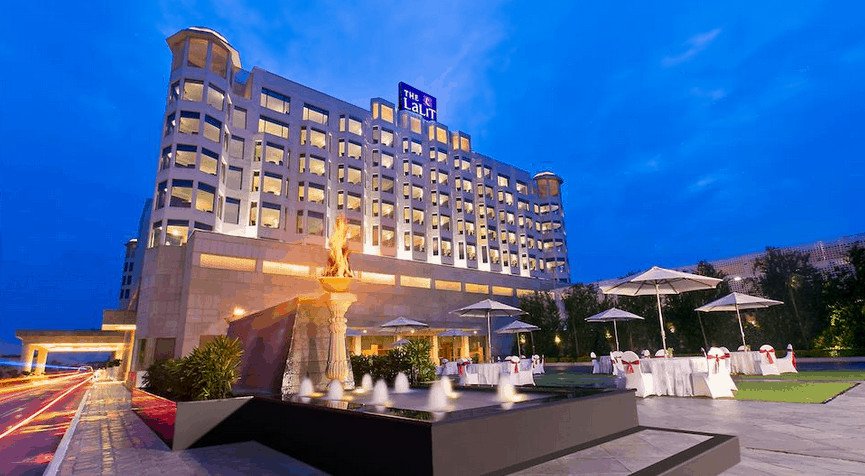 JW Marriott Jaipur Resort & Spa one of the beautiful hotels in Jaipur India, is located 8 kms. from Sheesh Mahal and is one of the best luxury hotels in jaipur. It offers facilities like gym, swimming pool, 24-hour front desk, and tour desk. Dry-cleaning, laundry, and ironing services. Here you will get on-site parking and free WiFi access in public areas. This place offers a variety of experiences, from express treatments to full-service indulgences.
Samode Haveli is built over 175 years ago within the city of Jaipur as the royal family manor. It reflects the style and elegance of the royals. There is a special thing is the elephant ramp. This place also offers an outdoor swimming pool and a spa and wellness centre. Haveli is decorated with antique couches, rich mosaic and painted arches. You can enjoy puppet shows, Rajasthani music and dance performance in the evening.
Rambagh Palace one of the best hotels in Jaipur Rajasthan India which have manicured gardens and beautiful Indian architecture. This is a luxurious palace that belongs Maharaja of Jaipur. Palace is the former residence of maharaja and now a luxurious hotel. It features an indoor and outdoor pool, as well as full spa services. With spacious air-conditioned rooms, it has rich textures, elegant carpets and hand-painted wall motifs. The palace butlers can help you to arrange vintage horse-drawn carriage rides.
Mahal Khandela is a Heritage Hotel & Spa that provides accommodation with a restaurant, free private parking, a seasonal outdoor swimming pool and a garden. Dera Mandawa is one of our top picks in Jaipur that provides accommodation with a restaurant, free private parking, a shared lounge and a garden.Every room is equipped with a patio with a garden view and a terrace. Enjoy your trip with the best services provided by these top luxury hotels in jaipur.
May you like this: सूर्य नमस्कार करने की विधि, निर्देश, और लाभ
>>Some important notice:-
Uploaded from Jaipurchalo For Providing information to the visitors.Prices may additionally be difficult to applicable taxes and costs and may additionally alternate barring prior notice. Please check prices with the Hotels earlier than traveling or Booking. List (including prices) for The Hotels may have modified given that the final update. Jaipurchalo does now not guarantee expenses or the availability of rooms at hotels. List of photographs proven on this Website have been digitized through Jaipurchalo. Visitors are free to download and save these images, but no longer use these digital documents (watermarked by the Jaipurchalo logo) for any business purpose, except prior written permission of Jaipurchalo.
If you like this article on List of 20+ best hotels in Jaipur 5 star, 4 star, 3 star then share it with your friends and family members.