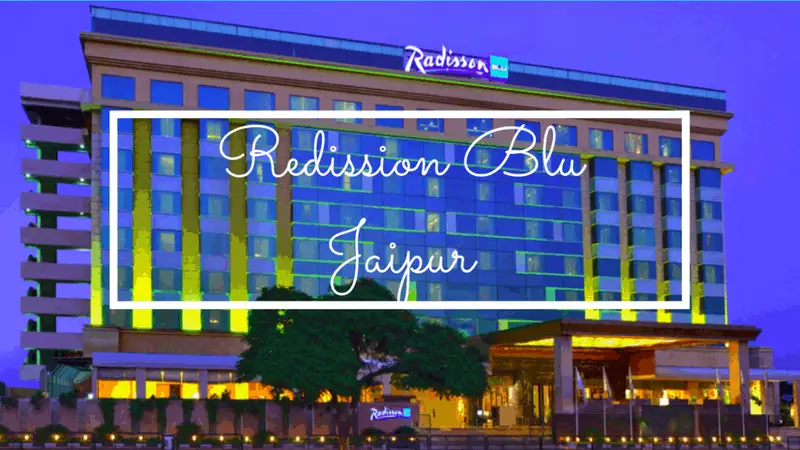 Radisson Blu in Jaipur- contact number, room price, address
Radisson Blu in Jaipur is a 5 star hotel. This hotel is one of the best places to stay for visitors to Jaipur. This hotel attracts the visitors a lot due to its beauty and interior design. The facilities provided at Radisson Blu Hotel are also of the best class. It is a perfect place to unwind after spending a whole day exploring the city. High speed free internet and 24 hours room service is available in this hotel.
There are always facilities available to reach this hotel located at a short distance from Jaipur International Airport. The cost of one night's stay for an adult here comes to around 3000. Situated in Jaipur, this hotel is close to tourist places, markets, World Trade Park, movie theaters and other attractive places. The staff behavior at this Radisson Blu hotel is charming and leads to satisfied customers.
In order to provide the visitors with the information about some of the attractive places located in Jaipur, the hotel has well trend staff who will provide complete information about the tourist spots to the visitors as and when required so that the tourists do not face any kind of problem.
Types of Rooms in Radisson Blu in Jaipur
People visiting Radisson Blu in Jaipur city feel quite satisfied while rejuvenating their mind there. One of the main reasons for this is the 182 rooms here which are fully equipped with facilities. Here the 24-hour room service available in these rooms and the service of tea and coffee as per your wish is one of the main reasons for the attraction of the people. The 40-inch LCD TVs installed in the rooms of Radisson Blu not only show your favorite shows but also make you forget about fatigue.
These rooms, built in 34 square meters, give a different kind of comfort and peace to the people staying here. Welcome drink is also provided to the people visiting here. High speed internet can also be availed here. With the help of this fast internet, visitors can gather complete information about the nearby tourist spots, which makes the enjoyment of the vacation even more wonderful. Given below are the different room types offered at Radisson Blu in Jaipur.
The Superior Room offers a wide variety of amenities such as free WiFi, two twin beds or one king bed as per the choice of the visitors, attached bathroom with bathtub and shower, multimedia hub, 24-hour room service, extra floor space, 40 inches Equipped with LCD, Table and other facilities. The area of ​​this superior room is about 34 square meters with maximum 3 adults and 1 child room.
Business Class: This room is considered to be the best for the people of the corporate world. This business class from Radisson Blu comes with some prominent amenities such as XL workstation and a selection of daily newspapers. In this business class of 5 star hotel, visitors can choose between one king bed or two twin beds as per their wish. can. A very beautiful view of Jaipur city can also be enjoyed from the business rooms.
It also offers free WiFi, tables, LED TVs, bathrooms with bathtubs and showers, coffee tea and 24-hour room service.
May you like this:
Places to visit near Radisson Blu in Jaipur
Albert Hall Museum:- 8.02 km from the Radission Blu hotel
Amber Fort:- 16.96 km from the Radission Blu hotel
Bagru Village Tour:- 8.2 km from the Radission Blu hotel
Elefantastic:- 18.07 km from the Radission Blu hotel
World Trade Park:- 1.73 km from the Radission Blu hotel
Jaigarh Fort:- 16.65 km from the Radission Blu hotel
May you like this:- Best Hotels in Jaipur
If you like this Article on Radisson Blu in Jaipur then share it with your friends and family members.
Contact Information
Airport Plaza, Plots No. 5 And 6, Tonk Rd, Jaipur, Rajasthan
Radisson Blu in Jaipur- contact number, room price, address
0 reviews
Write Your Review
There are no reviews yet.