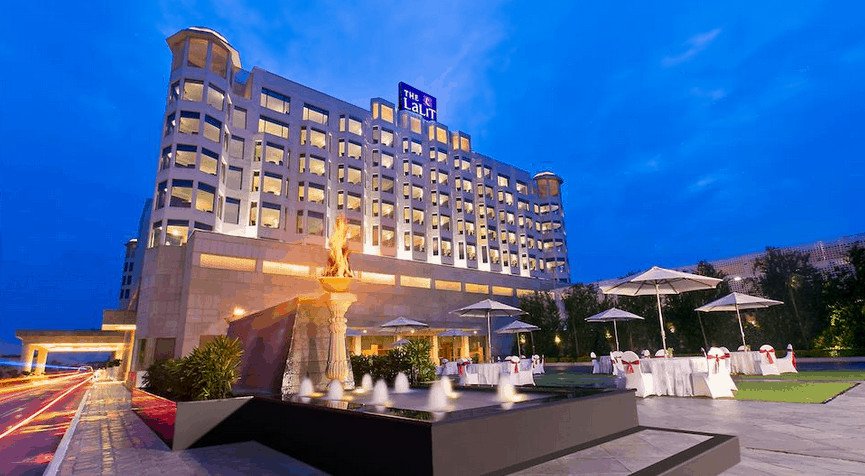 Hotel with Candle Light Dinner Jaipur
Hotel with Candle Light Dinner Jaipur
A Vacations does not only mean to travel and visiting different places in Jaipur, but it also depends on your holiday accommodation for Couples. You need a place which is calm, serene and away from the crowd for Romentic. All the services should be discreet and caring and accommodation should be spacious and built keeping in mind the regional sensibilities. Especially when it comes to the cuisine then we all need freshly daily made things. These are probably a few of the things on everyone's list.
There are many hotels in Jaipur with candlelight dinner. These candle light dinners hotels are perfect for a short and romantic break. Jaipur is not only for tourism, but it is also for romantic visiting places and Romantic hotels with candle light that will make you feel the best romantic place in the world. They are providing top-notch facilities, luxurious interiors, Romantic locations, and more. You can experience world-class service in these candle light dinner hotels. You can consider these things before choosing a romantic hotel in Jaipur.
The distance from the candle light dinner hotels to the destinations or visiting places you wish to visit is an important point. Visit the romantic hotel which is located near your visiting places as it will be hard for you to travel every time. It would be very disappointing to waste travel time between your candle light dinner hotel and places of travel. Always go to the resort that is near your visiting Places will always help. Here we have mentioned some high-class Hotels and Resorts with candle light dinner jaipur for your benefits.
May you like this:- Best Resorts in Jaipur
Taruveda Bistro Restaurant is best for candle light dinner Jaipur
Taruveda bistro Restaurant in Jaipur is the best for Couples this restaurant is for candle light dinner Jaipur. It has a Friendly Staff, Decor, Comfortable Seating, Courteous Staff, Peaceful Ambience. And its Waffles, Sushi, Pasta, Salad, Mashed Potato, Pepperoni Pizza, Tea, are popular dishes. Taruveda bistro Restaurant in Jaipur is not only popular among Romantic, but even it is also one of the high demand destinations for dinner, i.e. Taruveda bistro Restaurant in Jaipur for dinner. Here you will make payment with Cash and Cards accepted Digital payments. Here the cost for two People is ₹1,000(approx.).
Taruveda bistro Restaurant in Jaipur is Permanently Closed.
The Terrace Grill Jaipur is best for Candle light dinner jaipur
Then The Terrace Grill Jaipur is a Romantic Hotel for Couples, situated in the C Scheme Sardar Patel Marg Near Statue Circle, Jaipur is also a best for candle light dinner jaipur. The Popular dishes at Terrace Grill Jaipur is Kadhai Paneer, Garlic Naan, Dal Makhani, Paneer Tikka, Biryani, Wine, Beer. The Average cost for two people is ₹1,800(approx.) Without alcohol and ₹200 for a pint of beer (approx.). Here you can make payment with the help of Cash and Cards. You are on the best portal to get Terrace Grill Jaipur deals.
Bombay Misthan Bhandar is also for candle light dinner jaipur
This is a famous eatery for its quality food, that presents Chinese, sizzlers, Continental, South Indian, Chat, and several types of Indian snacks. Also, you will get everything in this store made in pure desi ghee such as Ghevar, dry fruits, laddoos, Mathis, and mixed sweets.
Rawat Mishthan Bhandar
Located in the walled city, this is a famous attraction. If you are one of those who want to satiate their taste buds then its the best place for you. This place is known for the crispy Pyaz ki Kachori and Rajasthani desserts like Rabri Ghevar, Misri Mawa, Mawa Kachori, and so on.

Doodh Mishthan Bhandar
This is the oldest sweet shop in Jaipur. The sweet shop is the favorite spot for people with a sweet tooth. Initially, it was started from a small store and now it has transformed itself into a chain of restaurants and sweet shops. You will get a wide variety of sweets like Rajbhog, Special Motichoor Laddoos, Kaju Katli, and Ghevar.
KESAR SWEETS
This place offers an exceptional range of Indian desserts, Turkish delights, and fusion sweets. These indulgences imbued with contemporary and universal flavors You will get everything redid, for example, Dry Fruit Mithai, Pure Ghee Sweets, Sugar-Free Sweets, Mawa Sweets, Rosagulla, Namkeens, Bengali Mithai, Sun-Dried Fruits, Hampers and Packaging, Turkish Sweets-Baklava, Bengali Sweets, Sandesh, Baked Mithai, Baked Sweets and Dry Fruit Sweets.
SODHANI SWEETS
This place is famous for garlic kachori. The shop is full of deliciousness with having different flavors of traditional sweets. There are a variety of sweets and Namkeen is available in good quality. You can get here Kaju Roll, Badam Katli, Ghewar, Kaju Kalash, Kesar Barfi, Bangali Sweets, Mawa Barfi, Kaju Katli, Besan Laddu & Feeni.
BHAGAT MISHTHAN BHANDAR
Bhagat Misthan Bhandar is serving 4 places within Jaipur. This place strives to maintain quality, hygiene, and service. They have consistently seen walking into their outlet for so many years. You will get here deserts like Motichoor Laddu, Chocolate Barfi, Bengali Sweets, Dry Fruit Sweets, Ghiya Barfi, Chogni Laddu, Khopra Barfi, Mawa Peda, Kaju Roll, Mathura Peda, Kesar Barfi, and many more.
If you like this article on candle light dinner Jaipur then share it with your friends and family members.