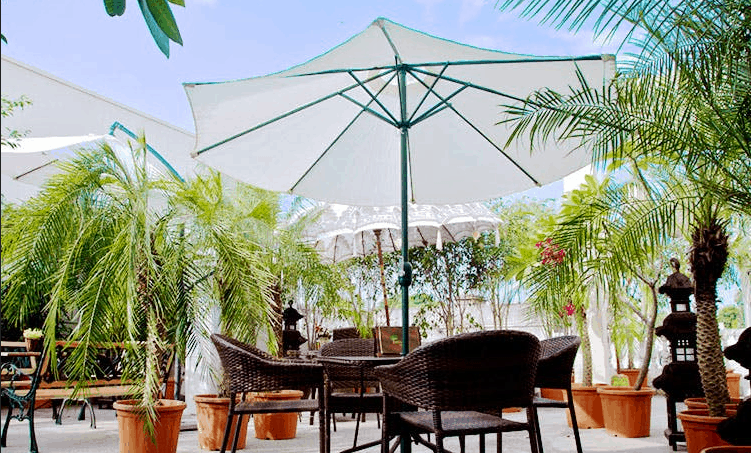 Taruveda bistro Jaipur
Offering a fusion of the entirety from its cuisines to the setting, this eating place is not anything like the ordinary rooftops. Taruveda bistro Jaipur is located on the first floor of the Sunraj Villa in Jaipur and gives greats BBQ burgers, and sweet & savory crepes. Believe us, this is the first-rate place to be if you're seeking out a top-notch hanging out spot.
What's Special: Its location, which is internal a villa and homelike atmosphere that makes it special from the other rooftops inside the city.
1. What is the Average Cost for two people?
Rs. 1,100 for two people (approx.)
2. What are the Top Dishes People Order at Taruveda bistro Jaipur?
Waffles, Sushi, Pasta, Salad, Pepperoni Pizza, Tea, Mashed Potato
3. What are the Different modes of Payment are accepted here?
Here you can pay with Cards and Cash accepted Digital payments accepted
4. What are the different things People Liked here?
Friendly Staff, Decor, Courteous Staff, Comfortable Seating, Peaceful Ambience
Timings: 12:00 PM to 11:00 PM
Cost For Two: INR 1,000
Zomato rating: 4.1/5
Contact Information
1st Floor, Sunraj Villa, 2 Mysore House, Jacob Road, Madrampura, Civil Lines, Jaipur