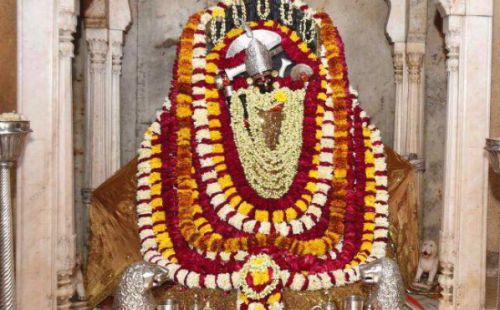 Shila Devi Mandir
Shila Devi temple is an important temple of Goddess Durga in India. It is located in Amer Fort, Jaipur. It is said that the Goddess appeared in Maharajas dream and ordered him to recover hr statue lying in the sea near Jessore(now in Bangladesh) and install it in a temple. Thousands of people from Jaipur and other parts of the country come here to pay offerings.
Galta Ji Temple
A pre-historic Hindu pilgrimage site, the Galtaji Temple, is located only 10km away from Jaipur. One of the jewels of Jaipur, the temple complex encompasses natural fresh water springs and 7 holy 'kunds' or water tanks. The 'Galta Kund', is considered the holiest one among these kunds and is believed to never get dry. A spring of pure water flows from the 'Gaumukh', a rock shaped like a cow's head, into the tanks. A spectacular structure, this magnificent temple is built in pink sandstone, amidst low hills, and is structured to look more like a palace or 'haveli' than a traditional temple.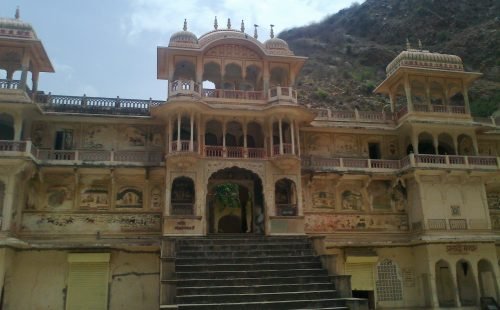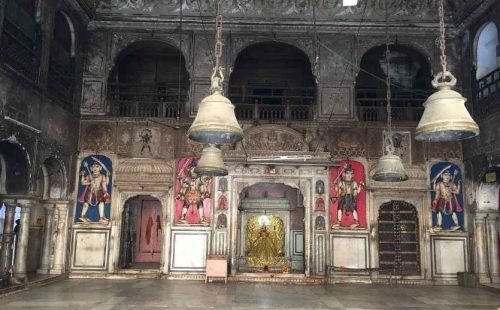 Tarkeshwar Mahadev Mandir
Tarkeshwar Mahadev Mandir in Jaipur is amongst the oldest temples of Rajasthan and is the holiest place for devotees of Shaivism sect residing in and around Jaipur city. The devotees come to this temple for more than two centuries due to its religious sanctity and spiritual aura that surrounds it.
Garh Ganesh
Garh Ganesh temple was built by Maharaja Sawai jai singh-I when he performed the "Ashwamegha Yagya" before the establishment of jaipur. It is located on the top of the Aravalli Hills. The temple is dedicated to Lord Ganesha and it is believed that in this temple Ganesha resides in the form of a small child called Purushakriti.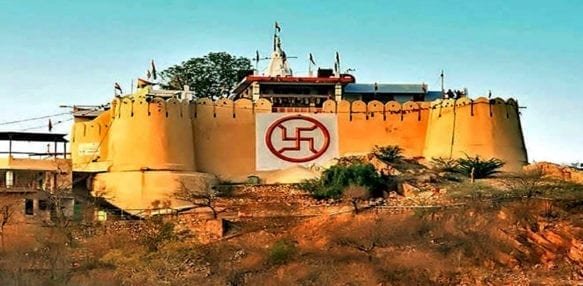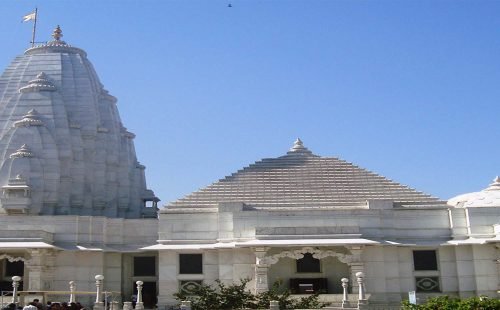 Birla Mandir
This temple is dedicated to the Hindu protector God, Vishnu and his consort, Goddess Laxmi. This temple also holds shrine of various other Hindu Gods and Goddess. The temple walls have unique Hindu symbols and citation from ancient books of the religion including the Holy Book, Gita. The temple is constructed in white marbles and is unique when compared to the ancient temples of yesteryears. Apart from the religious idols, pictures and figures of several religious saints, philosophers and historical achievers, like Socrates, Buddha, Zarathustra and Confucius, are also included in the temple. A work of art, this temple truly represents architectural beauty, in a modern form.
Moti Dungri Temple
The Moti Dungri Ganesh temple is located on the top of a small hill in Jaipur, Rajasthan and is surrounded by a beautiful palace of the same name. This palace surrounding the temple premises resembles the look of a Scottish castle. But the palace is not open for the visitors as it is considered as a private property. The temple reflects the modern Indian architecture and is built on an area covering around two kilometers. There are three domes in the temple which symbolizes the three main religions of our country. The temple is built of stone carvings and is also known for its exquisite lattice work on the marble.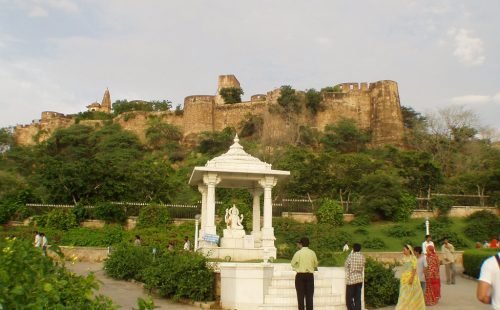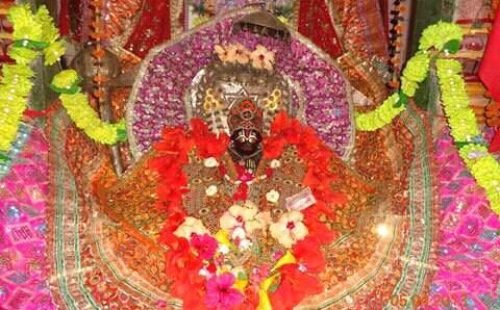 Kale Hanuman ji
Kale Hanuman Ji temple is situated near Hawa Mahal in Jaipur. It is one of the oldest temples in India and was built 1000 years back. This temple is famous for the deity of Lord Hanuman -the Monkey-God, which is black in color and who is well- known for his faithfulness to Lord Rama. Basically in the temples, the idol of Hanuman ji is either of orange or red in color, however Kale Hanumanji is world- wide famed for its unique colored deity. Devotees feel a different insight inside this religious place and thus carry so many beliefs in their hearts towards the almighty. The most significant thing about this temple is that it renders devotees a spiritual and religious experience. People visit the temple to seek salvation and relief from diseases.
Sanghiji-Shri Digambar Jain temple
This is an ancient temple in red stone and exquisite carvings, that represents the old style of architecture and was completed in many phases. Per the inscription of V.S. 1011 in one of the pylons (Toranas), the last phase was completed in 10th century A.D. In this temple the Mulnayak Pratima (main idol) is of our first tirthankar, Lord Adinath (Rishabh Dev), made of local stone and expected to be more than 4000 years old. This temple is seven storied and has sky-high 'shikharas' (spires) and the inner sanctum is a stone shrine with skyhigh eight Shikharas (pinnacles). The inner temple is a stone shrine with three pinnacles and carvings of lotuses, creepers and elephants pouring water from pitchers held in their trunks all around.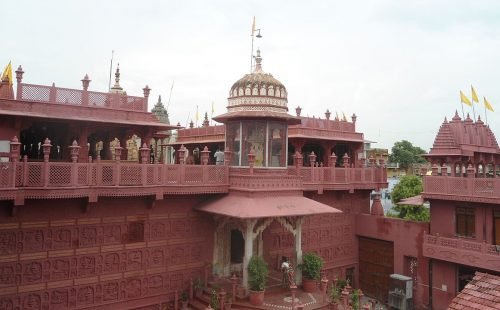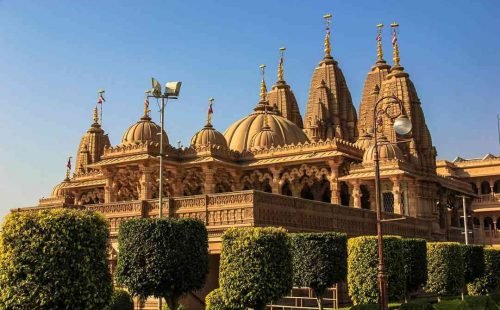 Akshardham Temple
Dedicated to Hindu God Narayan, Akshardham Temple is one of the most popular tourist destination which reflects the rich culture, royal history and unique heritage of Rajasthan. Situated in Vaishali Nagar, this temple is famous for the amazing idols, beautiful carvings and sculptures.