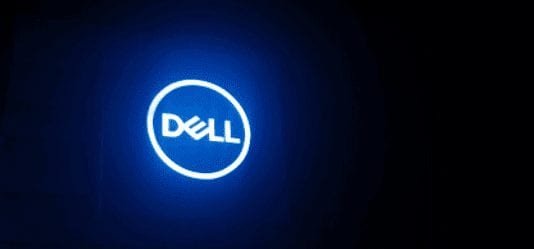 Dell service center in Jaipur Info -Timing, Reviews, Address
List of Dell service center in Jaipur near me with Name, Address, Phone Number, Google Map Link
(1)
Kanchan Infocom - 

Raj Mandir

Dell service center in Jaipur

| | |
| --- | --- |
| Address : | C/O. TVSE, 316-317, Mall 21, Opp. Raj Mandir, Jaipur G.P.O., Jaipur Rajasthan IN |
| Area Name : | Raj Mandir |
| City : | Jaipur |
| State : | Rajasthan |
| Phone : | 0141-4013628 / 0141-4013629 |
| Pincode : | 302001 |
| Google Map Link : | Click Here |
| Products supported : | Desktops, Laptops, Tablets |
| Services Offer : | Replacement of Hardware, Out of Warranty spare part services in this Service Center, Repair Acceptance, Repair Appointment |
| Mail : | |
| Working Hours : | Monday to Saturday: 9:30 AM TO 6:30 PM, Sunday: Holiday |
(2)
Computer Troubleshooters -

C Scheme Dell service center in Jaipur



| | |
| --- | --- |
| Address : | C/o. WIPRO 102, Kings Apartment, J-12 Ramesh Marg C Scheme Jaipur Rajasthan IN |
| Area Name : | C Scheme |
| City : | Jaipur |
| State : | Rajasthan |
| Phone : | 9251072022 / 0141-4911899 |
| Pincode | 302001 |
| Email : | |
| Google Map Link : | Click Here |
| Products supported : | Desktops, Laptops, Tablets |
| Services Offer : | Replacement of Hardware, Out of Warranty spare part services in this Service Center, Repair Acceptance, Repair Appointment |
| Working Hours : | Monday to Saturday: 9:30 AM TO 6:30 PM, Sunday: Holiday |
(3)
Shri Computing -

Devi Marg

Asus Service Center in Jaipur
| | |
| --- | --- |
| Address : | C/O. KARVY, 61/224. Rajat Path Circle, Opp SBI Bank, Madhyam Marg, Mansarovar Jaipur Rajasthan IN |
| Area Name : | Rajat Path Circle |
| City : | Jaipur |
| State : | Rajasthan |
| Phone : | 7414033311 / 7414033322 |
| Pincode | 302015 |
| Email : | |
| Google Map Link | Click Here |
| Products supported : | Desktops, Laptops, Tablets, Wyse |
| Services Offer : | Replacement of Hardware, Out of Warranty spare part services in this Service Center, Repair Acceptance, Repair Appointment |
| Working Hours : | Monday to Saturday: 9:30 AM TO 6:30 PM, Sunday: Holiday |
Must Read: Best Authorized Lenovo Service Center In Jaipur
About Authorized D

ell service center in Jaipur.



Dell inc is an American Company and this Company is established in 1984. It is a global company that manufactures, Designs Personal Computers. The company is one of the world's largest suppliers of PCs. Dell is headquartered in Round Rock, Texas. Dell service center in Jaipur near me, Rajasthan, Dell Laptops,  offers assurance service for a large vary of Desktops, Laptops, Tablets, Wyse. Dell has 3 Desktops/Laptops/Tablets/Wyse service centers in Jaipur. If you have got any downside together with your Dell Laptop, please contact the officials of the Dell service center in Jaipur near me.
• Dell XPS 15 9500
• Dell XPS 13 9300
• Dell XPS 13 2-in-1 7390
• Dell G7 15 7590
• Dell Inspiron 15 5580
• Dell Inspiron I5481-5076GRY
Must Read: Government Jobs in Jaipur
Note: If  You Like This Article Please Gives us Reviews to Help Others and Share on Social Media Platforms like Facebook, Twitter, Whatsapp, Instagram.
Dell service center in Jaipur Info -Timing, Reviews, Address
0 reviews
Write Your Review
There are no reviews yet.