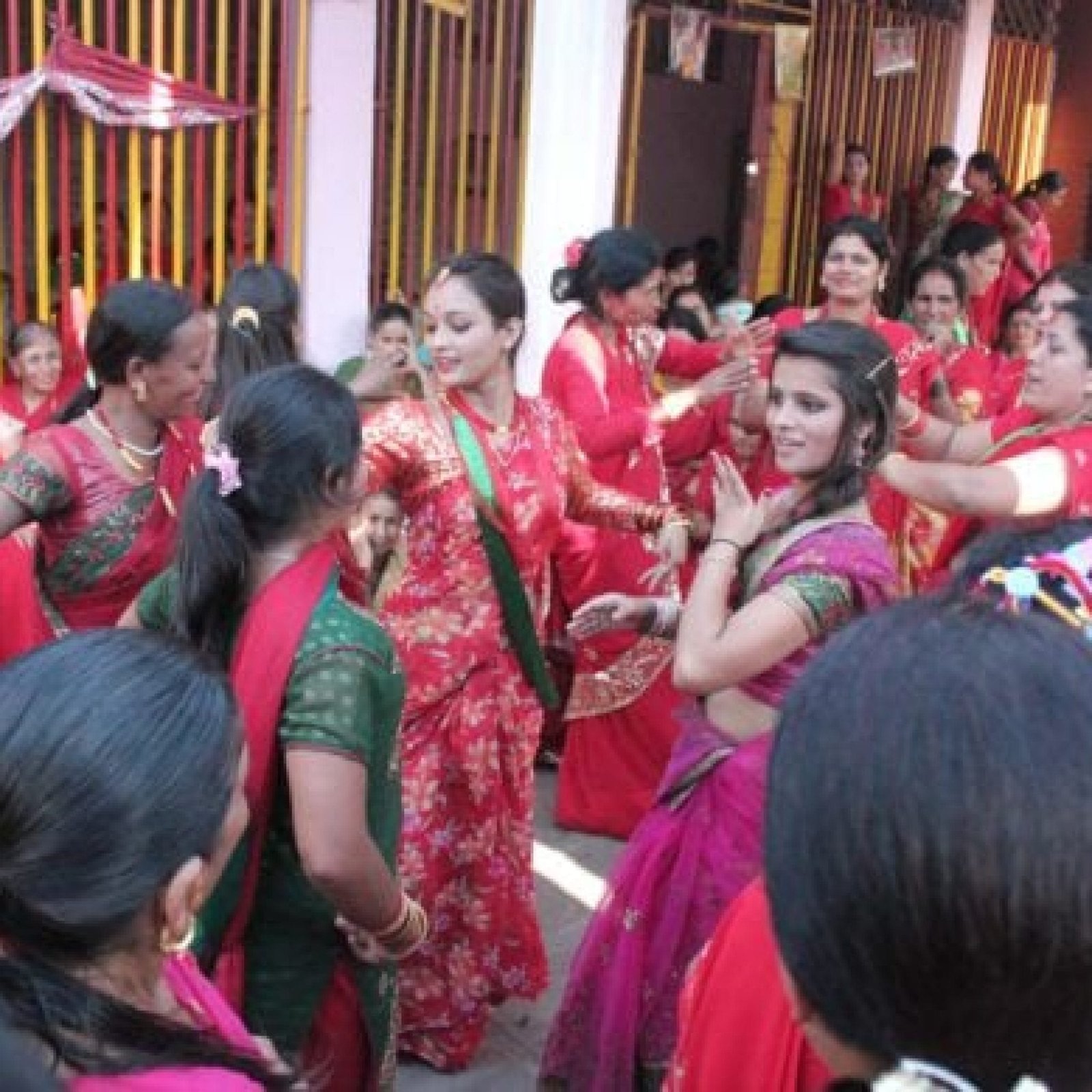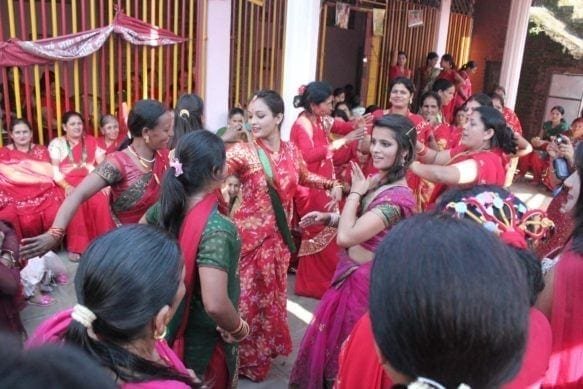 Teej Festival Jaipur
Time and Date of Teej Festival Celebration
It is celebrated within the month of Shravan as per Hindu calender's month. In the year 2019, the Teej Festival is going to be celebrated on 3rd August – 4th August 2019. And This year, the Teej festival 2020 date is 6 August.
Jaipur Places to Enjoy Teej Festival
The Teej ritual performed in Jaipur which is starts from the Tripolia gate in Tripolia Bazar after passing through various markets it meets its destination Chaugan Stadium. Royal families of Jaipur decorate the idol of goddess Parvati. The idol is formed from pure gold and silver. you'll see folk dance, painted elephants, horses, and decorated camels before the group of devotees.
How to Celebrate The Teej Festival 2020 in Jaipur
The Teej festival in Jaipur may be a three-day celebration and each day has its own significance. On a primary day, Dar Khane Di, married women enjoy the meal prepared by their husbands. The second day is that the fasting day when the ladies neither drink nor eat all day long until they worship the complete moon. the ladies take a special bath with red mud to absolve all their past sins. They gather around in fancy red clothes to narrate the normal 'Teej Katha' and pray for his or her husband's longevity. On the third day of the Teej festival in Jaipur, the prayers and offerings are made to the deity.
Importance Of the Teej Festival Jaipur
Teej Festival in Jaipur 2020 and other parts of the country may be a 3-day celebration of the reunion of Goddess Parvati and Lord Shiva after an extended penance served by Goddess Parvati. it's believed that she took 108 births before she united with Lord Shiva. mention dying in Lord Shiva Love. She actually did that.
Thankfully, you'll not need to die 108 times to win a loving husband like Lord Shiva. All you gotta do is remember Goddess Parvati in your prayers today to be blessed with a faithful spouse. Married women celebrate this festival to hunt the blessing of the almighty and eternalize their bond of marriage.
Teej Festival Celebration in Jaipur
(1) Singing And Swinging
The first picture that involves everyone's mind is of the women swaying on a tree swing. Beautiful swings adorned with flowers have persisted the tree in their garden where women take their turn and sing songs about the eternal love of Goddess and Lord Shiva Parvati and therefore the monsoon season.
(2) Henna or Mehandi On Hands
One night before The Teej Festival, women put intricate designs of henna(Mehandi) on their hands and feet. it's a neighborhood of Teej Shringar, the entire makeup thing which girls and married women do on this occasion. The married women hide their husband's name within the design and ask them to reveal it during a playful game on this Teej Festival.
(3) Kai-Po-Che
The festival isn't all about women. Guys sure have their share of fun too. On the occasion of Teej festival in Jaipur, boys gather on their roofs and participate during a kite-flying competition. The entire sky is often seen dotted with colorful kites on this Occasion. you'll hear them screaming Kai-po-che when someone manages to dock their rival's kite. it's such a lot of fun watching.
Delicacies Food to Enjoy in Teej Festival in Jaipur
Check out these delicious dishes and sweets that you simply must try in Jaipur, especially during Teej festival 2020:
(1) Ghewar
This seasonal sweet is that the trademark of the Teej festival. The disc-shaped porous delicacy made with all-purpose flour soaked in syrup comes in many forms and varieties. As soon because the monsoon begins, you'll the local sweet shops selling Ghewars like hot cakes. Your visit to Jaipur during the Teej festival 2020 is going to be incomplete without savoring this delicious Rajasthani dessert.
You Must Try these Sweets When you Are in Jaipur
(2) Dal Baati Churma
Dal Baati Churma may be a famous authentic dish of Rajasthani food. The three-in-one treat may be a delightful combination of different flavors. You get the sweetness from Churma, spiciness from Dal, and therefore the crispy Bati dunked in ghee just adds another texture to the entire dish. If you're celebrating the Teej festival in Jaipur, treat yourself with a platter of 1 of those.
(3) Mawa Malpua
Mawa Malpua may be a popular Indian version of fried pancake and a famous Teej delicious dish. Made with flour and semolina batter, malpuas are soaked in saffron-scented syrup. These are so good you only won't be ready to stop yourself at one.
(3) Kheer-Puri
Another local delicious food that is made during the Teej festival in Jaipur is Kheer-Puri. Kheer is made with rice and boiled milk which is sweet. In some parts in Rajasthan, mango and mint-flavored kheer are prepared which is gorged on with hot, round puris.
(3) Besan Satu
This is also the simplest dish parents often send it to the house of their married daughters as a present. Recipe for creating this dish is sort of complex but you don't need to make it. In Jaipur, almost every sweet shop has this dish.
Conclusion on Teej Festival :
If you actually want to enjoy the festival then you want to come here. This festival has many colors inside it. Including the parents, clothing and sometimes nature itself shows happiness. you'll witness the peacock dance during this season in Jaipur. Teej festival in Jaipur is widely known with much fanfare. Become a neighborhood of the jubilation on your next trip to Jaipur during the monsoons and add another exciting experience in your travel diaries. this is often your chance to witness the rich culture of this city more closely.
>> Do these climate conditions match with when you want to visit in Jaipur in India? Find out where to stay in Jaipur.
FAQs on Teej Festival in Jaipur
Ques1. What is the date of Teej Festival 2020?
Ans. The Teej Festival in 2020 will be celebrated on 6th August 2020.
Ques2. How is Teej fast happen?
Ans. The Teej fast is observed for a full day during which women don't drink anything even water. They spend the whole day in prayers of Lord Shiva and Goddess Parvati preparations for the celebration. Women close to singing folk and prayer songs.
Ques3. What are the other festivals are celebrated in Jaipur?
Ans. 
Some of the popular festivals which is Celebrated in Jaipur are:
1. Gangaur Festival
2. Makar Sankranti
3. Holi
4. Jaipur Literature Festival
5. Elephant Festival Jaipur
Ques4. What is the Hottest month in Jaipur?
Ans. With a mean high-temperature of 40.3°C (104.5°F) and a mean low-temperature of 25.9°C (78.6°F), May is that the warmest month.
Ques5. What is the wettest month in Jaipur?
Ans.  The month with the foremost rainfall is July month in Jaipur when the rainfall for 11.2 days and typically aggregates up to 223.3mm (8.8″) of precipitation.
Ques6. What is the best time of year to visit in Jaipur in India?
Ans.  Jaipur, Rajasthan in India, has a hot semi-arid climate. In month of July and August, you'll experience most rain (rainy season). Starting April it becomes extremely popular in Jaipur with average temperatures above 37 degrees Celsius (98° Fahrenheit). We recommend visiting Jaipur from November until March.
If you like this article on Teej Festival Jaipur then share it with your friends and family members.