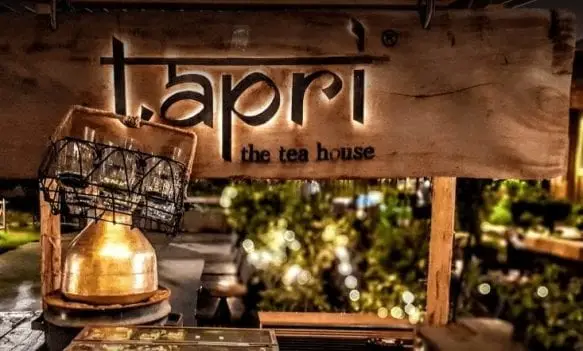 Tapri Ashram Jaipur
If you've heard of the Tapri ashram Jaipur Rajasthan or were there within the past, there may be every reason why you ought to visit Tapri Ashram too. Situated in a handy arcade, this new Desi rooftop is the cheapest and ultimate location to be for chilling in the course of the day in Jaipur.
What's Special: Its delicious, short bites served by way of the friendly body of workers at really cheap prices, and the Desi ambiance.
Jaipurchalo.com Recommended dish at
tapri ashram Jaipur Rajasthan
Tea, Vada Pav, Tadka Maggi, Dal Pakwan, Pasta, Masala Chai, Pancakes
Most People Liked here:
 Decor, Rooftop Ambience, Friendly Staff, Prompt Service
Average Cost for two People
Rs. 800 for two people (approx.)
What type of mode payments are accepted here?
Cash and Cards accepted Digital payments accepted
More Amenities, Services at
tapri ashram Jaipur Rajasthan
Home Delivery
Vegetarian Only
Indoor Seating
Outdoor Seating
Free Parking
Free Wifi
Desserts and Bakes
Table booking recommended
Wifi
Contact Information
Shopping Arcade, Jaipur Marriott Hotel, Ashram Marg, Near Jawahar Circle, Tonk Rd, Jaipur