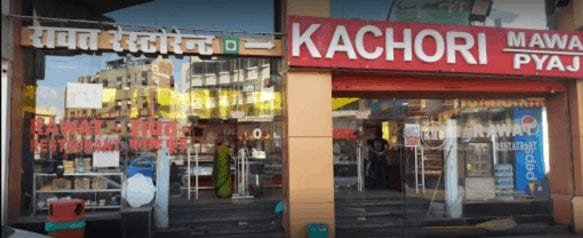 Rawat Mishthan Bhandar, Jaipur
If you wish to explore the earthy flavors of Rajasthan early within the morning, then this can be the proper place for you. The kachoris that square measure obtainable in an exceeding multitude of designs and flavors would inform you of school or college days, the different savories spell layers of blissfulness. The sweets soften in your mouth like butter, with their Awsome Taste being registered on your taste buds forever. The ghewar, a disc-shaped desert that's manufactured from flour and sirup, and therefore the mirchi vadas served here would like special mention as these extremely do entice the soul. This can be one Sweet Shop you'd wish to spend your full day at!
Must-try these Food of Rawat Mishthan Bhandar: Onion Kachori, Mava Kachori, Lassi, Pyaz Ki Kachori, Mirch Vada, Jalebi, Samosa
Cost for Two People at Rawat Mishthan Bhandar: ₹ 750 (approx.)
Opening and Closing Time of Rawat Mishthan Bhandar, Jaipur
Today

Open
6:00 am-10:30 pm
Here you Can get all Timing Information about Rawat Mishthan Bhandar easily and you have no faced problems regarding timing. So , you can go and Enjoy Food With Your Perfect Time.
Wednesday
6:00 am-10:30 pm
Address

Phone

Zip/Post Code

302001