Mi service centers in jaipur | List of Xiaomi Mi Service Centers
As the Mi whole grew, it opened a minimum of, some of Xiaomi Mi service centers in capital cities and Tier one and some of the cities in Bharat. Jaipur is that the capital of Rajasthan gets higher attention from the complete which we've got a complete of six support centers for smartphones and completely different gadgets. Like that mi service center in Jaipur are accessible.
All the below mentioned Mi service centers in Jaipur offices square measure opened or sensible from 10:30 AM in Morning to 7:00 PM in Evening. They operate six days each week, staying closed on every Sunday and National Holidays.
Xiaomi Redmi
mi service centers in jaipur

Nearby you with Contact Info
Opening and Closing Time for All
mi service centers in jaipur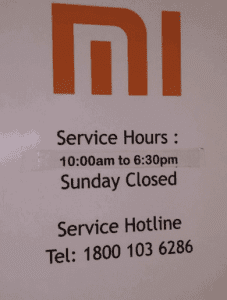 Today

Closed
10:30 am-7:00 pm
Here you Can get all the opening and Closing time for All Mi service center in Jaipur.
Wednesday
10:30 am-7:00 pm
(1)

mi service centers in jaipur

Gopalpura Tonk Road

For those people who live within the Tonk Road are or close ones, there are 2 Mi service centers in Jaipur out there. the subsequent are the Detail of the both Redmi Service centers.

The first details are of Mi Phone Service Center (HCL) one and only one Service Center in the Gopalpura area.

(a) Address – 103/102A First Floor, Vasundhara Colony, Gopal Pura Mode, Jaipur, Rajasthan 302015

Mi Tonk Road Phone number – 0141-2711879

Google Map Link:- Click here

(b) Address – Perfect Services Nf/S-9 First Floor, Nehru Place Tonk Road, Opposite Nehru Garden Jaipur, Rajasthan 302015

Mi customer care Number Tonk Road Jaipur – 0141-4009993 / 99907-88886

Google Map Link:- Click here
Location and overview of the 
mi service centers in jaipur

in Gopalpura

Setting foot in Gopalpura Bypass among the year 2015, Mi Service Centre in Jaipur is one amongst the recognizable retailers of the MI brand. Upholding the vision of the MI Brand, this center will an excellent job at guaranteeing that the purchaser's square measure aided with each question and concern. except for the massive selection in phones, they have to supply, the company believes that repair services too, have to be compelled to be created merely getable to the purchasers.

Quality service is provided by trained professionals at each and everyone in each of their centers established across the city and country. The firm makes consistent efforts to do for higher and has been successful in doing so ever since it created its manner into the telecommunication business. Its unnumerable patrons stand as proof of the company's prominence and wise service. placed in the center of the city, finding the place isn't a problem. there is a sensible amount of property among the neighborhood too. The near to Kamal & Company may well be a serious landmark among the neighborhood.
Services Offered in the service center in Gopalpura
Mi phone support Centre in Gopalpura Bypass is commonly resorted to once in need of any facilitate once it involves the functioning of the phone from the full. varied damages and issues sort of a broken screen, motherboard issues, virus, heating, and syncing errors area unit taken care of here.
The middle ensures that every one the repairs and replacement of components are through with original things. By doing this, therefore, it makes bound that the assorted software package associated hardware issues that the phone is facing are aiming to be taken care of for an extended quantity of it slow. supported the matter that is diagnosed, the technicians will offer a countable value, and each one payment for repairs is supported by a licensed bill.
(2)

M

i service center in Jaipur

near MI Road Jaipur

There are two Mi Service centers near MI Road and both are operational.

(a) Address – Kanchan Infocom 316-317,Mall 21,Opp Raj Mandir PanchBati,M.I Road Jaipur, Rajasthan, pin code- 302003

Xiaomi MI Road customer care Phone number – 0141-4013628

Google Map Link:- Click here

(b) Address – G-1, Jeevan Vihar Complex New Lite Colony, Mi Road Jaipur, Rajasthan 302001

Mi service center near MI road Customer Care Number – 0141-4049625

Google Map Link:- Click here
(3)

MI service center near Vidhyadhar Nagar Jaipur

Address – Variety Computer Services, F-138, Dhanshree Tower I Central Spine, Vidyadhar Nagar Jaipur Rajasthan pin code- 302039

Mi service center Customer Care Number of Vidhyadhar Nagar – 0141-4910907

Google Map Link:- Click here
(4)

Xiaomi service center near Vaishali Nagar (TVSe) Jaipur

Address – TVS Electronics Ltd Office No-1FA, A-E-1 Prestige Tower, Amarpali Marg Vaishali Nagar Jaipur, Rajasthan pin Code- 302021

Mi service center Customer Care Number of Vaishali Nagar – 0141-4113574

Google Map Link:- Click here
Important note for Mi service Center in Jaipur:-
You can book your appointment before you reach at nearby Mi Service Center in Jaipur by simply using this web app made by the brand itself.
About Xiaomi Redmi or Mi Brand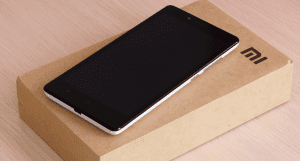 It started off as a shopper electronics brand and at the start were well-liked being Apple of China. Their product was of tight quality, meeting the desired standards while not cost accounting an excessive amount of like Apple product. Their style philosophy was continuously impressed by Apple and it continues to follow constantly.
The customers on the opposite hand, got AN choice to get smart trying smartphones for the inconceivable worth. The brand came to India with a method to sell the product only through e-commerce portals, however as they created success, they started testing alternative mediums. Offline stores being useful for increasing complete identity within the country and reaching intent on the next billion customers, they opened physical offline stores across the countries too.
Initially, their support was terribly pathetic however as their client base grew, the client support was improved loads. Today, they're one in all the highest 5 smartphone brands in India and have the name of giving above-decent customary of support.
How will JaipurChalo facilitate in selecting the most effective Redmi
mi service centers in jaipur

nearby you?

You can hunt for MI Service Centres in Jaipur on the idea of your location, popularity, ratings & reviews on Jaipurchalo.
Frequently Asked Question About Xiaomi Redmi
mi service centers in jaipur
1). Is the service guarantee provided on MI phone repairs?
MI mobile repair centers in Jaipur offer a limited-period service assurance on replaced elements, subject to bound terms and conditions.
2). Am I able to get refurbished MI phones from these repair stores?
Very few MI portable repair centers in Jaipur deal in refurbished phones. it's best to visualize with a repair center close to you.
3). What quality spare elements are utilized by MI portable repair centers?
All approved centers use authentic spare elements for the most effective repair quality. it's recommended you inquire concerning this with the service supplier before submitting your device for any repair work.
4). will previous MI phones be repaired at these service centers?
Repairing previous portable models typically gets tough due to the restricted availability of their spare elements. Yet, it's recommended you inquire concerning it to take care.
5). what quantity wouldn't it value to repair associate MI smartphone?
The charges for repairing an MI smartphone depend upon factors just like the sort of issue at hand, the severity of the harm, spare elements needed, etc.
If you Like this article then please give us a review for helping other people.
Must Read: Authorized Service Center in Jaipur