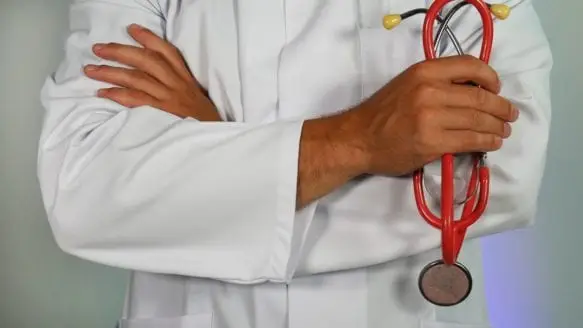 NIMS Heart Institute Jaipur – fee, timing, address, reviews
Rates for hospital wards at NIMS Heart Institute (Jaipur)
| Hospital Facility | Rates |
| --- | --- |
| Private Ward | Rs. 1000.00 (AC) |
| Private Ward | Rs. 3000.00 (Deluxe AC) |
In the above-given table, you can get all Rates for hospital wards at NIMS Heart Institute (Jaipur) with full details.
Opening and Closing Time of NIMS Heart Institute (Jaipur)
Monday

Open 24 Hrs

Tuesday

Open 24 Hrs

Wednesday

Open 24 Hrs

Thursday

Open 24 Hrs

Friday

Open 24 Hrs

Saturday

Open 24 Hrs

Sunday

Open 24 Hrs
The cardiologist at NIMS University, Jaipur
Cardiologists are specialists in the field of medicine that deals with parts of the heart and circulatory system. Lifestyle has changed a lot over the years and many people are at risk of having a heart attack. Some of the most common problems faced by people are coronary artery disease, hypertension, cardiac arrest, heart failure, arrhythmia, peripheral artery disease, stroke, and congenital heart disease. There is a special surgery or a series of surgeries to look after each of these issues; The most common one is angioplasty. It is important for each of us on a regular basis to ensure that our overall health is on the right track. The city is known for recommending cardiothoracic surgeons. In addition, many people know him better as a 'heart surgeon'. Please scroll to the top and find the best cardiologist at Nims University, Jaipur.
What are the top cardiologists at Nims University?
The top 5 cardiologists near you at Nims University are:
Eve d rudradev pandey
▪ Manipal Hospital
Heart eternal heart
▪ Khandelwal Heart Institute
Treat sevium
You can check the above rating, review, address, contact number, picture, and operating hours.
For any heart problem, cardiologists at Nim University, Jaipur are only one phone call away!
Any complications related to your cardiovascular system are treated, diagnosed, and treated by a cardiologist. To ensure a healthy heart, book an appointment with one of the cardiologists at Nim University, Jaipur today.
What type of test can a cardiologist recommend?
Tests help the heart specialist understand the structure of the heart as to how it is performing, if the heartbeat is abnormal, if there is a heart block, etc. Some of these tests are:
1. Echocardiogram
2. Ambulance ECG
3. exercise test
4. Cardiac catheterization
When should you see a cardiologist?
Some symptoms that indicate a possible heart problem are chest pain, shortness of breath, and vortex spells. ECG changes or cardiologists may require the evaluation of a cardiologist.
What are the different reasons behind heart failure?
The most common type of heart disease is coronary heart disease which can cause chest pain or heart attack. Some causes of heart failure are
1. ischemic heart disease
2. Cigarette smoking
3. Hypertension (hypertension)
4. Obesity
5. Diabetes
6. Valvular heart disease, etc.
Can children develop congenital heart disease?
Some children are born with congenital heart defects. Some of these defects do not require treatment. While some are very complex and may require some surgery over many years.
What are the most common surgeries performed by cardiologists at Neems University, Jaipur?
At Nims University, the cardiologists of Jaipur perform several important surgeries. some of them are
1. Captivate
2. Angioplasty and stenting
3. A heart transplant
4. Patented foramen oval repair
5. Heart valve replacement
6. cardiac rehabilitation
7. Ventricular Assist Device
8. Coronary Artery Bypass Grafting
9. Implantable defibrillator
10. Heart valve repair
11. Transcatheter Aortic Valve Replacement (TAVR)
12. Pacemaker
JaipurChalo has the best cardiologists at Nims University, Jaipur. Now find one near you.
NIMS Heart Institute (Jaipur) Frequently Asked Questions
1. What are the various conditions treated by cardiologists?
Cardiologists diagnose and treat various conditions such as coronary heart disease, congenital heart disease, high blood pressure, atherosclerosis, etc.
2. What are the risks of heart surgery?
Every medical procedure involves some risk. Cardiologists can evaluate your overall health and make you aware of the risks involved.
3. How is a cardiologist different from a traditional cardiologist?
Traditional cardiologists are cardiologists who receive additional training that enables them to perform minimally invasive surgery.
4. Should I see a cardiologist if I am not a cardiologist?
Yes, it is a good idea to consult a cardiologist for regular checkups and keep cardiovascular diseases under control.
5. What is the estimated consultation fee of cardiologists in Jaipur?
The estimated cost to consult a cardiologist ranges from Rs 1,500 to Rs 2,000.
Contact Information
NIMS University Campus, Jaipur, Rajasthan
NIMS Heart Institute Jaipur – fee, timing, address, reviews
0 reviews
Write Your Review
There are no reviews yet.