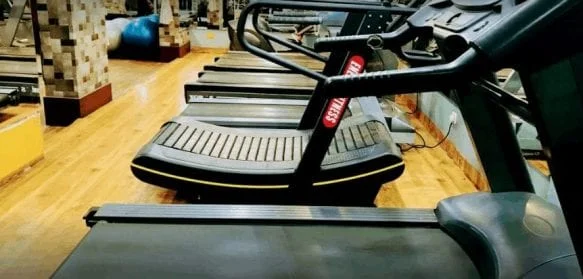 Nimbal Gym Jaipur – services, aminities, timing, address
Opening and Closing Time of Nimbal Gym Jaipur
Today

Closed
6:00 am-9:00 am
4:30 pm-9:00 pm
Monday
6:00 am-9:00 am
4:30 pm-9:00 pm
Tuesday
6:00 am-9:00 am
4:30 pm-9:00 pm
Wednesday
6:00 am-9:00 am
4:30 pm-9:00 pm
Thursday
6:00 am-9:00 am
4:30 pm-9:00 pm
Friday
6:00 am-9:00 am
4:30 pm-9:00 pm
Saturday
6:00 am-9:00 am
4:30 pm-9:00 pm
In Above you can get all the Opening and Closing Time of Nimbal Gym Jaipur
Nimbal Gym Jaipur Membership Plan
Monthly Starts from 500
Gym + Cardio + Exercise + Weight Loss = Rs

500
Quarterly Starts from 800
Gym + Cardio + Exercise + Weight Loss = Rs

800
Half Yearly Starts from 1500
Gym + Cardio + Exercise + Weight Loss = Rs

1500
Annually Starts from 2900
Gym + Cardio + Exercise + Weight Loss = Rs

2900
1. What is the Different mode of payment accepted at Nimbal Gym Jaipur?
You can make payment Cash, Cheques at Body Rhythm Gym Jaipur.
2. What is the equipment Available at Nimbal Gym Jaipur?
Here the equipment available:-
Dumbbells

Bench Press

Dip station

Pull-up Bar

Tricep bars

Battle Ropes

Preacher Bench

Pec Deck Machine

Handgrip Exerciser
3. What are the Amenities at Nimbal Gym Jaipur?
Air Conditioned

Music

Free Parking

Locker Facility

Cycling Room
All these above-given Amenities are available at Body Rhythm Gym Jaipur
5. What are the Different Services are available in this Gym?
Free Trial

Tires And Ropes

Cardio Equipment

Strength Training Equipment

Wellness

Diet Counseling

Diet Consultation

Membership Scheme

Personal Trainers

Weight Gain Program

Weight Loss Program

Weight Loss Treatment

Diet And Nutrition Plan

Special Offers And Discounts
All these Services are Available in this gym.
6. When this Gym was Establish
In the year of 2010, this Gym was Established.
Address

Phone

Zip/Post Code

302001