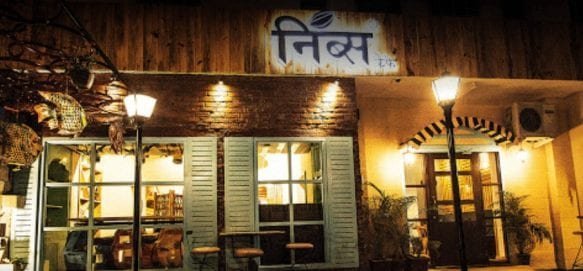 Nibs Cafe
Finally starting of the royal culture, Jaipur is moving into the zone of the hippy bandwagon. The Nibs cafe in Jaipur dead showcases this transformation with its colorful and hippy interiors. adorned with funky bird cages to take a seat, this place could be a paradise for the chocolate lovers. you'll conjointly stop here to require a bite of their varied vary of varieties of alimentary paste and lip-smacking shakes.
Must try this at Nibs Cafe:
Coffee, Pasta Alfredo, Hazelnut Frappe, Cookie shake
Cost For Two People at Nibs Cafe:
Rs.750/- approx.
Opening and Closing time of Nibs Cafe:
Today

Closed
11:00 am-10:45 pm
Here you get all the Information about Opening and Closing Time of Nibs Cafe. You can Find your best time to go to Nibs Cafe Jaipur.
Wednesday
11:00 am-10:45 pm
Thursday
11:00 am-10:45 pm
Saturday
11:00 am-10:45 pm
Address

Phone

Zip/Post Code

302001