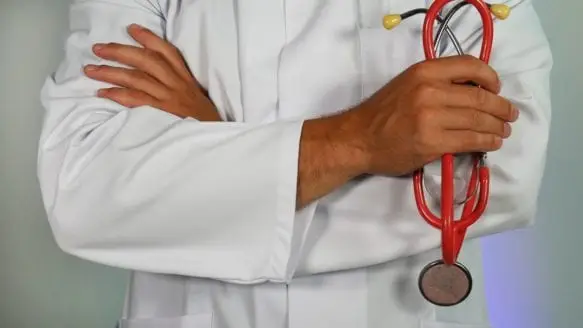 Janana Hospital Jaipur- Timing, Address, Reviews, Services
Rates for hospital wards at Janana Hospital
| Hospital Facility | Rates |
| --- | --- |
| General Ward | Rs. 1000.00 |
| Private Ward | Rs. 2000.00 |
Opening and Closing Time of  Janana Hospital Jaipur
Sunday
Open 24 hours
Monday

(Prophet's Birthday)

Open 24 hours
Tuesday

(Prophet's Birthday)

Open 24 hours
Wednesday
Open 24 hours
Thursday
Open 24 hours
Friday
Open 24 hours
Saturday
Open 24 hours
Services at Janana Hospital Jaipur
Opd Services

Ambulance Service

Treatment For Diseases In Pregnancy
Amenities at Zanana Hospital Jaipur in Chandpol Bazar
CASUALTY

BLOOD BANK

X-ray Services

In House Pharmacy

Pathology Laboratory

Intensive Critical Care Unit
Contact Details of Janana Hospital Jaipur
Sr. No.

Name

Posting Place

Days of Unit

Mobile no.

Email Address

Resident Address

Designation

1
Dr. Lata Rajoria
Zanana
Gynae. –Monday

ANC - Wednesday

Sp. Clinic- Friday

9828086792
superitendent@gmail.com
56-A, Imperial Hospital, Shastri Nagar, Jaipur 302016
Superintendent & HOD
2
Dr. K. P. Banerjee
Zanana
Gynae –Tuesday

ANC - Thursday

Sp. Clinic- Saturday

9829133084
bsubrata39@yahoo.com
F-31, Madhuban Colony, Kisan Marg, Tonk Road, Jaipur 302015
Senior professor
3
Dr. Neelam Bhardwaj
Zanana
Gynae – Wednesday

ANC – Friday

Sp. Clinic- Monday

9314882875
avnishbharadwaj@yahoo.com
14, Joshi Colony

Barkat Nagar, TonkPhatak, Jaipur-302015

Senior professor
4
Dr. Lila Vyas
Zanana
Gynae – Thursday

ANC – Saturday

Sp. Clinic- Tuesday

9829029039
lilavyas_149@yahoo.com
20/199, Kaveri Path,

Mansarowar, Jaipur

302020

Senior professor
5
Dr. Suman Mendiratta
Zanana
Gynae – Friday

ANC - Monday

Sp. Clinic-Wednesday

9829057336
drsumanmittal@gmail.com
4-Ya-20, Jawahar Nagar, Jaipur-302004
Senior professor
6
Dr. Asha Verma
Zanana
Gynae. –Saturday

ANC - Tuesday

Sp. Clinic- Thursday

9413350927
drcbhan@gmail.com
250/99, Pratap Enclave, Pratap Nagar, Sector 25, Jaipur
Senior professor
7
Dr. Reena Pant
Zanana
Gynae –Tuesday

ANC - Thursday

Sp. Clinic- Saturday

9414049208
pant_dr_reena@yahoo.co.in
118/260, Shipra Path, Agarwal Farm, Mansarovar, Jaipur-20
Professor
8
Dr. Jyotsana Vyas
Zanana
Gynae. –Monday

ANC - Wednesday

Sp. Clinic- Friday

9214075670
drjyotsnavyas@gmail.com
F-1,Gangwal Park,

Near J.K.Lon Hospital,

Jaipur-302004

Professor
9
Dr. SunitaHimani
Zanana
Gynae. –Monday

ANC - Wednesday

Sp. Clinic- Friday

9414218004
skant_sunita@yahoo.co.in
Plot No. 47, Path No. 6, Vijay Bari, Sikar Road

Jaipur, 302023

Assistant professor
10
Dr. Aditi Bansal
Zanana
Gynae. –Monday

ANC -Wednesday

Sp. Clinic-Friday

9799192000
ajayaditigupta@gmail.com
802-G, Rani Sati Nagar

Nirman Nagar, Jan Path, Jaipur

Assistant professor
11
Dr. Rakhi Arya
Zanana
Gynae –Tuesday

ANC - Thursday

Sp. Clinic- Saturday

9413653760
shubhkamarya@yahoo.com
481 Ab, Neel Kanth Apartment, Nirman Nagar, Jaipur 302021
Assistant professor
12
Dr. PriyaSonkhya
Zanana
Gynae - Wednesday

ANC - Friday

Sp. Clinic- Monday

9001981333
sinhapriya45@yahoo.com
7/251, Vidhiyadhar Nagar, Jaipur-302019
Assistant professor
13
Dr. Pawan Agarwal
Zanana
Gynae -Tuesday

ANC - Thursday

Sp. Clinic- Saturday

8107780316
pawanagrawal.1998@rediffmail.com
Flat No.3, Zanana Hospital Campus, Chandpole, Jaipur
Assistant professor
14
Dr. Lata Ratnoo
Zanana
Gynae - Thursday

ANC - Saturday

Sp. Clinic- Tuesday

9660123999
drlataratanoo@gmail.com
Plot No. 1, Devi Nagar, New Sanganer Road, Near TalwariaMarbales, Jaipur 302019
Assistant professor
15
Dr. Indira Lamba
Zanana
Gynae - Wednesday

ANC - Friday

Sp. Clinic- Monday

9414165222
drindiralamba@gmail.com
250/120, Pratap Enclave, HaldiGhati Road, Pratap Nagar

Jaipur, 302033

Assistant professor
16
Dr. Neetu Saini
Zanana
Gynae. –Monday

ANC - Wednesday

Sp. Clinic- Friday

9414461013
342, Chouthmal House, Hasanpura - A, NBC Road, Jaipur
Assistant professor
17
Dr. Suman Choudhary
Zenana
Gynae – Thursday

ANC – Saturday

Sp. Clinic - Tuesday

9460077909
Assistant professor
18
Dr. InduGautam
Zanana
Gynae - Friday

ANC- Monday

Sp. Clinic- Wednesday

9214075005
indug75@gmail.com
32, Sen Colony, Prem Nagar, Jhotwara, Jaipur
Assistant professor
19
Dr. Anuradha Salvi
Zanana
Gynae. –Saturday

ANC -Tuesday

Sp. Clinic-Thursday

9462678724
dranuradhasalvi@gmail.com
Flat No. 4, Zanana Hospital Campus, Chandpole, Jaipur
Assistant professor
20
Dr. KusumVerma
Zanana
Gynae. –Saturday

ANC - Tuesday

Sp. Clinic- Thursday

9828077639
kusumdheerajverma@gmail.com
A-7, Hari Nagar, Amani Shah Road, Shastri Nagar, Jaipur-16
Assistant professor
21
Dr. Anil Gurjar
Zanana
Gynae - Saturday

ANC- Tuesday

Sp. Clinic- Thursday

9414074623
dranilgurjar@gmail.com
5/5, A.G. Colony

Bajaj Nagar, Jaipur

Assistant professor
22
Dr. MuniraZakir
Zanana
Gynae. –Monday

ANC - Wednesday

Sp. Clinic- Friday

8058261945
Senior Resident
23
Dr. Manila Nainawat
Zanana
Gynae. –Monday

ANC - Wednesday

Sp. Clinic- Friday

9784806365
manila.nainawat@gmail.com
Senior Resident
24
Dr. Nidhi Gupta
Zanana
Gynae –Tuesday

ANC - Thursday

Sp. Clinic- Saturday

Senior Resident
25
Dr. Shweta Agarwal
Zanana
Gynae – Wednesday

ANC – Friday

Sp. Clinic- Monday

9784377357
shalu06.doc@gmail.com
Senior Resident
26
Dr. AnkitaKhandelwal
Zanana
Gynae – Thursday

ANC – Saturday

Sp. Clinic- Tuesday

Senior Resident
27
Dr. Amita Chaudhary
Zanana
Gynae – Thursday

ANC – Saturday

Sp. Clinic- Tuesday

8875684777
dramitachaudhary@yahoo.com
Senior Resident
28
Dr. AmbikaJhawar
Zanana
Gynae – Friday

ANC - Monday

Sp. Clinic-Wednesday

7340513640
Senior Resident
29
Dr. Pratibha Agarwal
Zanana
Gynae – Friday

ANC - Monday

Sp. Clinic-Wednesday

9010867388
Senior Resident
30
Dr. Namrata Sinha
Zanana
Gynae – Friday

ANC - Monday

Sp. Clinic-Wednesday

9166188754
saxenav.2001@gmail.com
Senior Resident
31
Dr. Richa Gupta
Zanana
Gynae. –Saturday

ANC - Tuesday

Sp. Clinic- Thursday

9571258523

9252740708

Senior Resident
32
Dr. GarimaPoonia
Zanana
Gynae. –Saturday

ANC - Tuesday

Sp. Clinic- Thursday

8349909075
Senior Resident
About Zanana Hospital in Chandpol Bazaar, Jaipur
Zanana Hospital in Jaipur. Hospital with address, contact number, photo, map. See Zanana Hospital, Jaipur at Jaipurchalo.com.
Location and observation Zanana Hospital in Chandpol Bazaar, Jaipur:
Zanana Hospital in Chandpol Bazaar, Jaipur, is a top player in the category hospitals in Jaipur. This renowned establishment serves as a one-stop destination serving customers from local and other parts of Jaipur. During its journey, the business has established a strong position in the industry. Believing that customer satisfaction is as important as their products and services, this establishment has helped develop a vast base of customers, which continues to grow day by day.
The business employs individuals who are dedicated to their respective roles and put a lot of effort into achieving the company's general vision and larger goals. In the near future, this business aims to expand its line of products and services and cater to a larger customer base. In Jaipur, this establishment occupies a prominent position in Chandpol Bazaar. It is an easy task to come to this establishment hospital as various modes of transport are easily available. It is near Chandpole Metro Station, near Station Road, Sindhi Camp, which makes it easy for first-time visitors to explore this establishment. It is known for providing top-notch service in the following categories: hospitals, gynecologists and obstetricians, public hospitals, maternity hospitals, anesthesiologists.
Products and Services Offered Janana Hospital Jaipur:
Janana Hospital Jaipur in Chandpol Bazaar has a wide range of products and services to cater to the diverse needs of its customers. The staff of this establishment is polite and ready to provide any assistance. They can easily answer any questions or queries you have. This installation is functional from 00:00 - 23:59.
Please scroll down for the address and contact details of Janana Hospital Jaipur.
Must Read: Best Gyms in Jaipur
Contact Information
86/208, Kumbha Mg, Jaipur, Rajasthan
Janana Hospital Jaipur- Timing, Address, Reviews, Services
0 reviews
Write Your Review
There are no reviews yet.