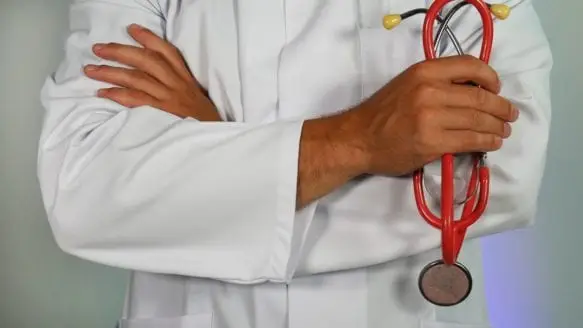 Jaipur Fertility and Microsurgery Research
All the Rates for Jaipur Fertility and Microsurgery Research
| Hospital Facility | Rates |
| --- | --- |
| IVF Treatment | Rs. 80000.00 (1st cycle without medicine(ICSI & IMSI = 20000)) |
| IVF Treatment | Rs. 150000.00 (2 cycles without medicine(ICSI & IMSI = 20000)) |
Opening and Closing Time of Jaipur Fertility and Microsurgery Research
Today

Open
12:00 am-12:00 am
Wednesday
12:00 am-12:00 am
Thursday
12:00 am-12:00 am
Saturday
12:00 am-12:00 am
In above give table you can get all the opening and Closing time of this Hospital in Jaipur.
Services at Jaipur Fertility and Microsurgery Research
Opd Services

Ambulance Service

Treatment For Diseases In Pregnancy
Amenities at Jaipur Fertility and Microsurgery Research

CASUALTY

BLOOD BANK

X-ray Services

In House Pharmacy

Pathology Laboratory

Intensive Critical Care Unit
List of Infertility Management at Jaipur Fertility and Microsurgery Research

Screening for AIDS, Hepatitis-B, STD'S, and Torch
Hormone Analysis
Semen Analysis
Mucus Hostility Test
Post Coital Test
Tubal Patency Test
Hysterosalpingogram(H.S.G.)
Video-Laparoscopy
Video-Hysteroscopy
Microsurgery for Blocked Fallopian Tubes! Epididymis and Vas.
Advanced Reproductive Technology(IVF / ICSI).
Outstanding Achievements of Jaipur Fertility & Microsurgery Research Centre
Location and observation of Jaipur Fertility and Microsurgery Research:
Jaipur Fertility and Microsurgery Research, Jaipur, is a top player in the category hospitals in Jaipur. This renowned establishment serves as a one-stop destination serving customers from local and other parts of Jaipur. During its journey, the business has established a strong position in the industry. Believing that customer satisfaction is as important as their products and services, this establishment has helped develop a vast base of customers, which continues to grow day by day. The business employs individuals who are dedicated to their respective roles and put a lot of effort into achieving the company's general vision and larger goals. In the near future, this business aims to expand its line of products and services and cater to a larger customer base. In Jaipur, this establishment occupies a prominent position in Chandpol Bazaar. It is an easy task to come to this establishment hospital as various modes of transport are easily available. It is near Chandpole Metro Station, near Station Road, Sindhi Camp, which makes it easy for first-time visitors to explore this establishment. It is known for providing top-notch service in the following categories: hospitals, gynecologists and obstetricians, public hospitals, maternity hospitals, anesthesiologists.
Products and Services Offered by Jaipur Fertility and Microsurgery Research:
Jaipur Fertility and Microsurgery Research has a wide range of products and services to cater to the diverse needs of its customers. The staff of this establishment is polite and ready to provide any assistance. They can easily answer any questions or queries you have. This installation is functional from 00:00 - 23:59.
Please scroll down for the address and contact details of Zanana Hospital in Chandpol Bazaar, Jaipur.
Must Read: Best Gyms in Jaipur
Contact Information
40, Sindhi Colony, Banipark, Jaipur, Rajasthan