About Serh Deori Bazar
The Serhdeori Bazar is opposite to the famous Hawa Mahal which is the best place for street shopping in Jaipur since you get are able to get an overall view of the shopping items which are available here. This is one of the famous places in Jaipur which has exclusively made things like leather shoes, puppets, knickknacks, and some unique hangings.
Things to buy at SIREH DEORI BAZAAR

This is the best shopping street in Jaipur along with their specialty. It is basically famous for its Jaipuri quilts, leather shoes, delicious snacks, colorful textiles, and puppets, etc. This bazaar is extended from the western gate of the city walls and goes up to the eastern city gate. This bazar gives the feeling of the old city Jaipur with a wide range of shopping items that are in the bazaar gives you a feel of the old city along with a glimpse of the range of shopping items available. One can spend a nice enjoyable time with their family and friends while window shopping or doing the actual shopping.
The attraction of Sireh Deori Bazaar
Hawa Mahal is the most famous tourist attraction in the Jaipur city and near it, you will get Sireh Deori Bazaar, which is famous for Jaipuri quilts, puppets, leather shoes, knickknacks, and colorful textiles. It is the main bazaar that leads from the western gate of the city walls and covers the city palace to the eastern city gate. You can easily spend your entire day here and enjoy window shopping and buy many things. Here also you need to learn the bargaining art so that you get everything in a reasonable price range.
Timings to visit this bazaar
You can visit here every day of the week. The opening timings of this bazaar are from 10 A.M to 9 P.M.
Famous things to buy at Sireh Deori Bazaar
(1) Camel leather footwear
(2) wall hangings
(3) Jaipuri quilt

All
Clothes
Electronics
Footwear
Medical
General Store
Food & Backers
Book Store
Jwellery Shop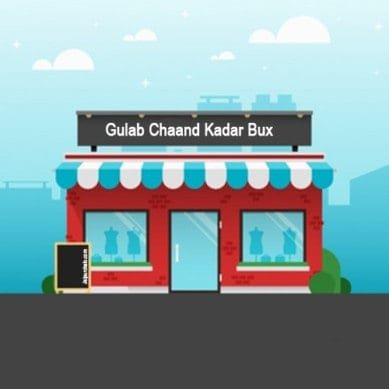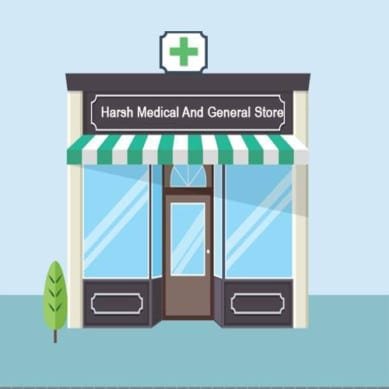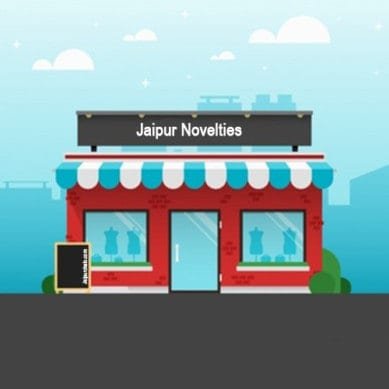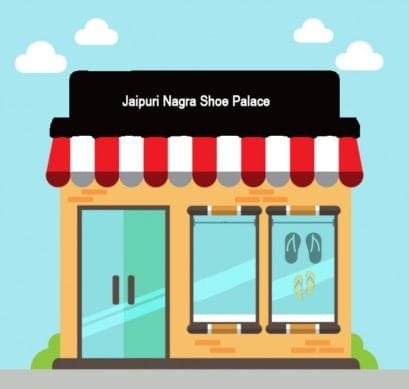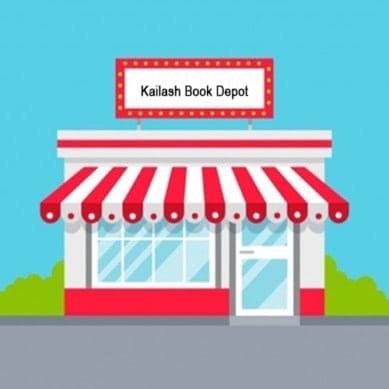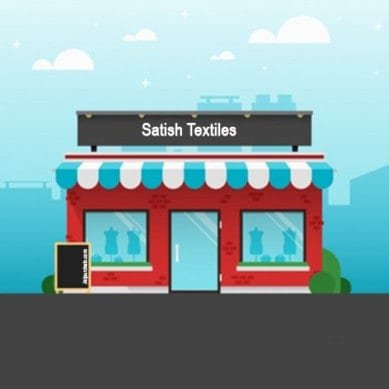 What to Founds in Sireh Deori Bazar?
Unlimited options for shopping including lahnga choli, salwar suit as well as hand made idols of marbles. Handcrafted home decor, gifts, paintings, printed bed spreads, cushion covers, fabric and more.
Nearest Hotels from Sireh Deori Bazar
(1)
OYO 2105 Hotel Royal Sheraton
– Near Hawa Mahal,Behind Kale Hanuman ji ka Mandir, Chandi ki taksal, Amer Road
(2) Zostel Jaipur – 85-A, Rajamal Ka Talab, ICICI Bank Building, Chandi ki Taksal, Oppo. Tourist Police Station, Jaipur
(3) Hotel RR 62
– 350, Chandi Ki Taksal, Near Kale Hanuman Ji Ka Mandir, Jaipur
(4) SPOT ON 49720 Green Apple Homestay –
3,New Zulelal Marg, J.D.A. Market, Kanwar Nagar
(5) Virasat Mahal Heritage Hotel – 1448-Subash Chock Circle,Amer Road,Jaipur
 
Nearest Hospitals from Sireh Deori Bazar
(1) Paras Hospital –
F 10 & 11 Alooda House, Chaura Rasta Near, ICICI Bank & HDFC Bank, Rajasthan 302003
(2) Shri Mukund Chikitsalya – 269, Johari Bazar Rd, Johri Bazar, Pink City, Jaipur, Rajasthan 302003
(3) Pradeep Rawat Memorial Hospital – Balaji, Mandir Road, Near Balaji Mandir, Kanwar Nagar, Jaipur, Rajasthan 302003
(4) Gangori Hospital – Gangori Bazar Rd, Gangori Bazaar, Tripolia Bazar, Kanwar Nagar, Jaipur, Rajasthan 302001
(4) Solanki Hospital – 647, 1st Floor, Solanki House, Near Government Dispensary, Gangori Bazaar, Jaipur, Rajasthan 302002
 
Nearby Petrol Pumps to Sireh Deori Bazar
(1) HP PETROL PUMP – AGARWAL MOTORS – Jaipur Tower, Rajasthan, MI Road, Sindhi Camp, Jaipur, Rajasthan 302001
(2) Bharat Petrol Pump – MI Road, Jayanti Market, Pink City, Jaipur, Rajasthan 302001
(3) HP Petrol Pump – Ajmeri Gate, Mirza Ismail Road, Jayanti Market, Pink City, Jaipur, Rajasthan 302001
(4) Bharat Petroleum, Petrol Pump -Kailash Chand & Co – AJMERI GT JAIPUR, Jaipur, Rajasthan 302001
 
(1) IndusInd Bank ATM – 67-68, 1St Floor, Khandaka Diamond Trade Centre, Johari Bazar, Jaipur, Rajasthan 302003
(2) IDBI Bank ATM – 281, Johri Bazar, Johari Bazar, Jaipur, Rajasthan 302003
(3) Citi Bank ATM – 353, Johari Bazar Rd, Chowkrighat Darwaja, Anaj Mandi, Pink City, Jaipur, Rajasthan 302003
(4) HDFC Bank ATM – SN 85&86, Pandya Bhawan, Johari Bazar, Jaipur, Rajasthan 302003
(5) Axis Bank ATM – No 63, Ramganj Bazar Rd, Dara Market, Ramganj Bazar, Jaipur, Rajasthan 302003
 
Railway Station, Bus Stand, Airport from Sireh Deori Bazar
(1) Jagatpura Railway Station- 12.8 km.
(2) Sanganer Railway Station- 15.5 km
(3) Gandhi Nagar Railway- 7.5 km
(4) Jaipur Railway Station, Jaipur- 5.3 km.
(5) Durgapura Railway Station-10.6 km .
(6) Jaipur International Airport- 11.3 km.
(7) Sindhi Camp Bus Stand- 2.6 km
 
Hunger in Sireh Deori Bazar
(1) Laxmi Mishthan Bhandar
(2) Barfiwala Sweets
(3) Manish Provisional Stores
(4) Kanhiya Lal General Store
(5) Krishna Kirana Store
(6) Gopal General Store
(7) Gourav Provisional Store
(8) Namkeen Ghar
(9) Patwari Namkin Bhandar
Place to visit near Sireh Deori Bazar
Sireh Deori bazaar is one of the best bazaars in Jaipur city with an amazing collection of all our traditional wear. When you are done with shopping in the market then you can visit these places like The City Palace, Jantar Mantar, Hawa Mahal, and Tripolia gate.
The city palace is marvelous and a paradise for art and history lovers. There is also a section that is dedicated to the artisans of Jaipur where you can purchase souvenirs and so many things.
The Jantar Mantar is a collection of nineteen architectural astronomical instruments. This is built by the Kachwaha Rajput king Sawai Jai Singh II who was the founder of Jaipur, Rajasthan.
This palace represents the crown of the Hindu god Krishna. There are so many small lattice windows that were designed for the women could look into the street below without being seen.
Tripolia Bazaar gets its name from Tripolia Gate, with its three archways. Tripolia gate is the main entrance to the City Palace and Jantar Mantar. The lofty arched gateway is on the plan with a pillared hall on the left for guards.
Visitors reviews on this Bazar
There are no reviews yet. Be the first one to write one.