Top 20 Famous Foods in Jaipur Must Eat
Jaipur is the capital of the state of Rajasthan India. Jaipur is known as 'Pink City' or 'Old City' because of its trademark building color. It is mainly known for its royalty and royalty places. It is also famous for spiciness in food as well. Places and Foods both are the keys to impressing the tourist or people. When we visit somewhere, we always try to find special and popular food in that place. So, here is the list of top 20 foods that you must eat if you are in Jaipur.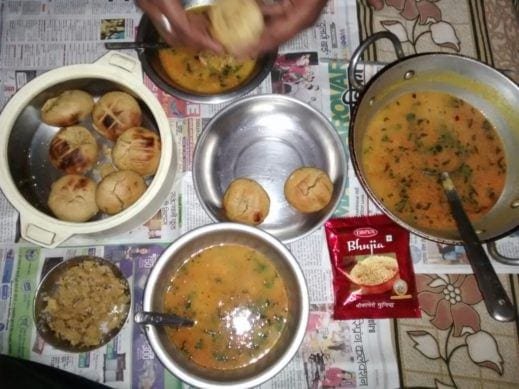 Dal, Bathi, and Churma are three different components served as a combined meal known as Dal Bathi Churma. It is the most famous dish of the state Rajasthan, especially in Jaipur. It is known as the signature dish of Rajasthan, and it comes at a very affordable price in Jaipur. Dal is like light, curry or soup, whereas Bathi is fluffy and stuffed baked bread with an excellent taste and Churma is a kind of a sweet made of flour and sugar. It is a mixture of spiciness and sweetness. The combination and taste of these three dishes leave an effective impression on tourists. It retains the tradition and taste of Rajasthan. It is the dish that you must to eat in Jaipur.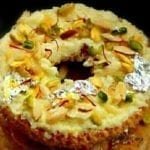 Ghevar is one of the most popular sweet dishes in Jaipur. It is specially made on the traditional festival Teej. The Teej festival is incomplete without Ghevar. Ghee, Flour, Sugar, and Milk are the main ingredients of Ghevar. It is round-shaped sweet. Preparation of Ghevar is similar to an art, and Ghevar makers are an artist. And they are experts in it. There is lots of famous sweets shop in Jaipur Rajasthan who are selling best Ghevar with an authentic test in Jaipur. For example, Laxmi Mithan Bhandar, Kanha, Bombay Mishthan Bhandar, Doodh Mishthan Bhandar, Aggarwal Sweets and Kanha Caters, etc.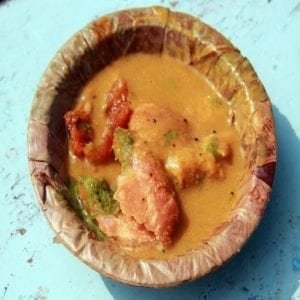 Pyaaz ki Kachori is the most famous eatable breakfast in Jaipur. It is spicy by its taste and served with chutney pyaj in Jaipur. It is a kind of famous snack of Jaipur which you can find almost on every snack shops and street fast food corner. It is a fried fluffy pastry filled with onions and potatoes mixed with spiciness. It is known as a local snack of Jaipur. It is the most impressible snack in Jaipur. You must try this incredible snack when you are in Jaipur.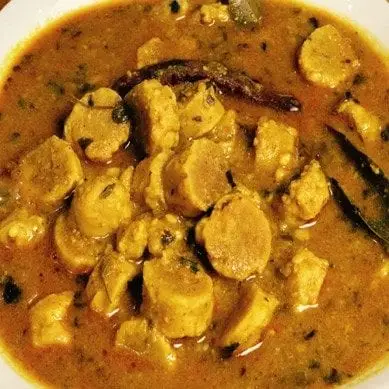 It is one of the traditional food of the Jaipur Rajasthan. It is gram flour pieces i.e. Gattas, merged into the traditional yogurt curry. It is very easy to cook and excellent in taste especially when it cooked in pure ghee. It retains the specialty and spiciness of Rajasthan. There are many places where you get the best 'Gatte Ki Sabji' in Jaipur. You must eat this traditional Dish "Gatte Ki Sabji" if you are in Jaipur.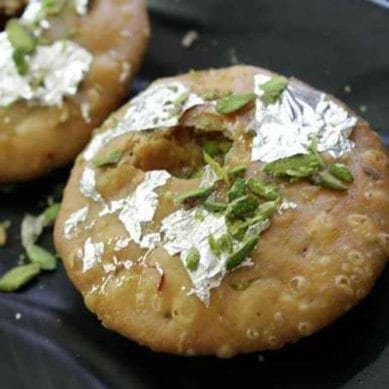 Mawa kachori is an incredible dessert of the entire Rajasthan. Rajasthan is known for its royalty and richness of the food. This Mawa Kachori shows the royalty and richness of the Rajasthan. The fluffy pastry filled with the mixtures of Mawas and lots of nuts makes an incredibly festive dessert. It is a mouth-watering dessert. There are lots of places where you get the best 'Mawa kachori'. For example, Rawat Misthan Bhandar, Laxmi Misthan Bhandar, Govind Sweets, Ridhi Sidhi Sweet Shop, etc.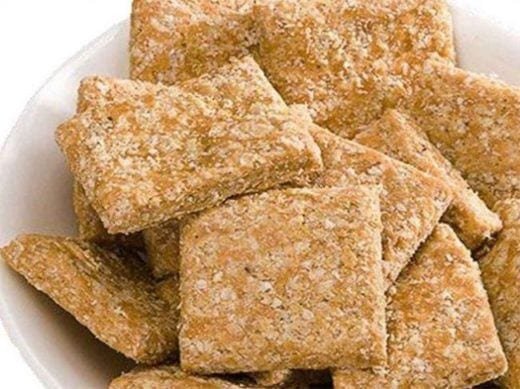 You can get Gajak in many parts of North India. however, the taste of Jaipur's Gajak is totally different from all different places; it's its own identification in its taste. it's the most famous sweet dish of Jaipur. it's a conventional sweet dish of Rajasthan. it's served as sweet on numerous occasions. you need to must try this traditional desert of Rajasthan created in pure drawn ghee if you're in Jaipur. "Narayan Ji Gajak Wale" is the most popular gajak seller in Jaipur.
Laal Mass is a traditional Rajasthani Non-Vegetarian Dish. The main ingredients of this dish are Mutton with Bones. There are various restaurants or places in Jaipur where you get this dish i.e. Altitude Restaurant, NIROS, Spice Court, MM Khan, Handi, etc. This is an incredible dish for those, especially for Mutton lovers.
This MirchiVadas is kind of a snack that can eat with a cup of tea or with chutney. It's very spicy by taste because it is made of green chilies stuffed with other stuffing and then dipped in flour (besan) and then deep-fried. A green chili makes it so spicy. You can eat these Snacks in your supper time which you spend in Jaipur. You will find this MirchiVadas at every street corner and food stall.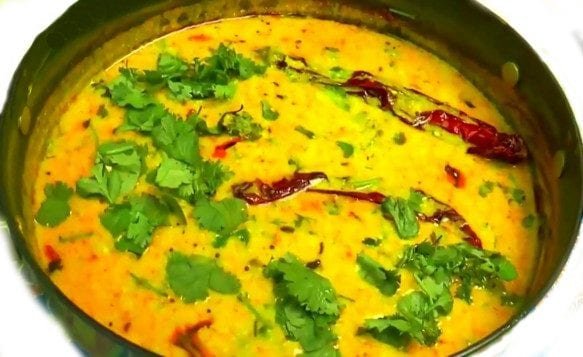 "Kadhi and Chaval" is also roasted in the different states in India. 'Rajasthani Kadhi' is special because of its different flavors. The crispness and Pkodas flavor make it unique from another state Kadhi's. It is known as "Khatta" in Rajasthan and Rice is made almost every other day in Rajasthani's House. Kadhi- Chawal is a meal combination of Rajasthan. You should try this "Kadhi" if you are in Jaipur.
KeemaBati is the unique traditional Rajasthani dish. This Rajasthani dish would especially for those people who crave for spicy food. Meat cooked with fresh green chilies and spices is incredible for the taste. Meat is filled with lots of spiciness in a bathi and fried deeply. You should try this Keema Bathi if you are in Jaipur.
Mutton made in whole spices and Desi Ghee. It's an awsome by its taste, especially for the mutton lovers. The taste of mutton increased when it is cooked in Rajasthani style i.e. with Rajasthani spices and Desi Ghee. Spice court is especially famous for this Non-vegetarian Dish serving Jungle Mass.
Lapsi is a famous sweet dish in Jaipur. It is prepared with broken wheat i.e. Daliya, Pure Ghee, and Sugar. It surely impresses those tourists who really like sweets. You can get this dish at many Sweet Shops in Jaipur Rajasthan. You should eat this dessert if you are in Jaipur.
It is an exceptionally prominent dish crosswise over India and different nations. The dish is usually roasted in numerous Indian states like Rajasthan, Gujarat, Bengal, and Maharashtra. Vegetables, for example, cauliflower, potato, and green peas are included. A famous variation in beachfront Maharashtra is made of prawns. It retains the level of healthiness. You must try to eat this dish if you are in Jaipur Rajasthan. ChokhiDhani, Shri Thaal Village Restaurant, and ApnaGaon are famous for this dish in Jaipur.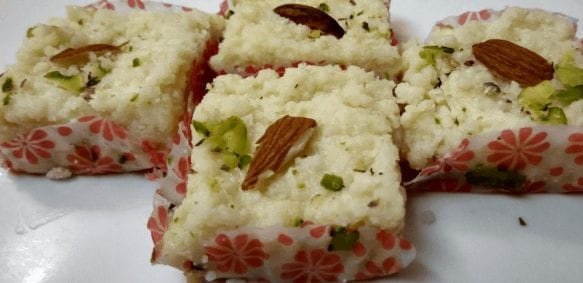 Kalakand is also a traditional desert of Rajasthan. It is made of reduced milk with sugar and garnished with silver leaf. This sweet has its own texture and taste. It is a mouth-watering dessert that impresses a million tourists by its texture and taste. You can buy this popular desert in Jaipur from many Sweet Shops; for example Rawat Mishthan Bhandar, Govind Sweets, Ridhi Sidhi Sweets, etc.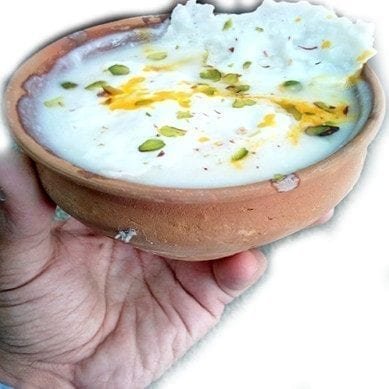 Lassi is the most liked drink by people and this is also more famous in other parts of India. Especially in hot, people like to drink some kind of special or unique drink when they feel thirsty. Lassi is the most like a drink by people. And in Jaipur, there are many places where you get lassi. For example Shreenath Lassiwala, Special Lassiwala, etc.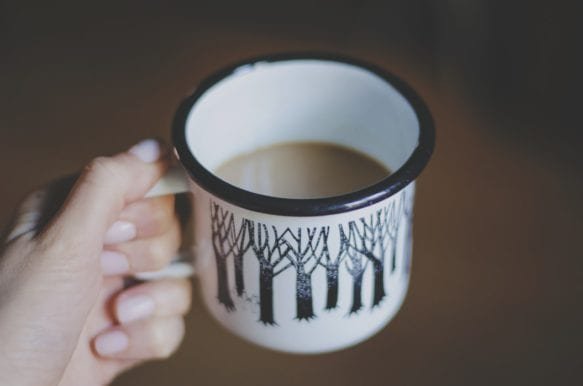 Tea is the most favorite drink of the maximum population. People always prefer tea for relief. Tea is the only thing that can make relief to people. Mainly after tiredness, people refer to drink tea for their relief and relax their mind. Masala Tea in Jaipur is very popular in Rajasthan. It is made of traditional Tea Masala of Rajasthan. Rajasthan is known as their Spiciness in food. Similarly, Masala Tea is also giving a special and unique taste to tourists. You can get some spiciness in tea also. There are many places in Jaipur where you can get this special Masala Tea. For Example Gulaab Ji Chai Wala, Avenue Original Masala Chai, Sahu Ki Chai, etc.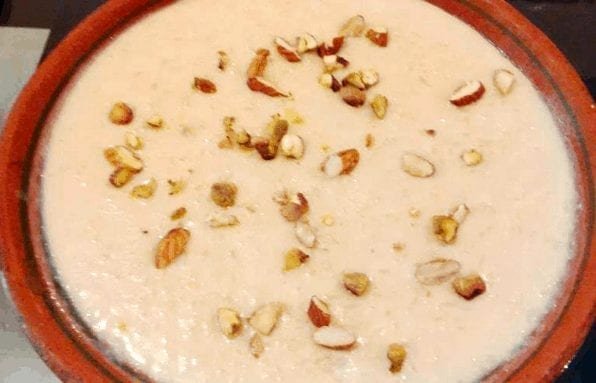 Chokhani kheer is a traditional dessert that is mainly cooked on the celebration and festivals. Milk is the main ingredient of this dish. Usually, it is cooked in Rajasthan's House on happy moments, some celebrations and festivals. It tastes increased when it is served as a sweet dish after the main course of the meal. As a dessert completes the main course, similarly this Rajasthani Chokhanikheer completes the Rajasthani main course.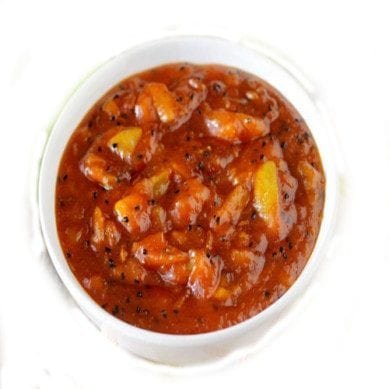 Mango is a fruit of the summer season. Rajasthan is the hottest Place because of its hot sand. After being this dish Aam Ki Launji, tourists will be refrigerated. It is made with the combination of sugar, chilies, and mustard seeds and mainly with raw mangoes. It is a little sweet and sour by its taste. And it is the most important dish in Jaipur that you must try to eat when you are in Jaipur. This dish beats the hotness of Rajasthan.
If you are Non-Vegetarian, then you should not miss this dish if you are in Jaipur. This dish is the specialty of Jaipur. It is made of Curry Spices, Cream lots of gravy and mainly with chicken. It gives an incredible taste and texture for tourists. You can eat this with any kind of bread i.e. Roti, Naan, Parantha or kulchas. It can be a great lunch or dinner, especially for Non-Vegetarian tourists. You can eat this incredible Jaipuri Chicken in many places, for example, Handi, Maya Mansion, Suvarna Mahal, etc.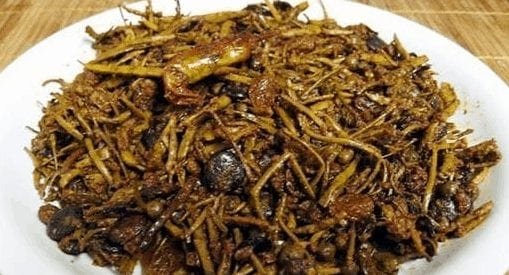 It is a unique and incredible food of the entire Rajasthan. It is a typical desert vegetable. It is served as pickle with all spices in Rajasthan especially with Bajra Roti. It is the most important element to complete a Rajasthani Platter. You should not miss this dish a kind of pickle with their main course as pickle completes the main course meal.
[site_reviews_summary schema="true" category="elephant-ride"]
Frequently Asked Questions about Sound and Light show at Amer Fort Jaipur
Which is the famous sweet in Jaipur?
Laxmi Mishthan Bhandar is also known as LMB sweets. This is located in the heart of the city. You will always get this place filled with the crowd, especially during festivals. This place attracts natives and tourists alike. You will get desserts like Special Paneer Ghevar, Sohan Halwa, Doodh Feeni, Mishri Mawa, etc.
On which day Jaipur markets are closed?
The Jaipur bazar remains open on all days, although a part of it remains closed on Sundays and Tuesdays. Nehru and Bapu Bazaar of Jaipur are the most popular bazar for artistically designed embroidered footwear called 'Mojri'. These markets are completely closed on Sundays.
What is the best time to visit Jaipur?
Winters (November - March) is the best time to visit in Jaipur and the other parts of Rajasthan as the weather ranges between 8-degree Celcius during nights to 32-degree Celcius in the day. Summers are extremely hot, and sightseeing isn't a very joyful experience. Monsoons, on the other hand, are quite hot and humid which isn't an ideal time to visit too. January is an excellent time to visit Jaipur because of the Kite Festival and also the Jaipur Literature Festival that's held around this time. Sometime in the month of March, Jaipur witnesses the Elephant festival, just a day before Holi.
What is special about Jaipur?
Jaipur, the pink city, has played a major role in Indian History. Being the land of Maharajas, the city is dotted with numerous forts, palaces, temples, etc in map. These structures are praised for unique architectural brilliance and story related to an equivalent. Thus, to form the visitors enjoy the simplest of the Indian heritage, there are numerous heritage hotels located on the brink of the attractions. Here are some of the popular attractions of Jaipur like Amer Fort, Nahargarh Fort, Jal Mahal fort, etc.
What are the places to shop till you reach in Jaipur?
If you are planning for shopping in Jaipur, then here all the list of famous Jaipur Bazar(Shopping places). The stuff that you'll get in Jaipur has unparalleled beauty and you would definitely want to come back again for shopping purposes! Check out the exclusive list of these Bazar(shopping places) in Jaipur where you should shop until you drop.
Johari Bazaar – For Jewelry
Tripolia Bazaar – For Bangles
Chandpole Bazaar – For Handicrafts
Kishanpole Bazaar – For Textiles
Nehru Bazaar – For Traditional Jootis
Sireh Deori Bazaar – For Street Shopping
Bapu Bazaar – For All Jaipuri Items
Mirza Ismail Road (MI Road) – For Pottery
Tibbati Market – For Local Souvenirs
Anokhi – For Colorful Garments
Gaurav Tower – For Local Products
The Gem Palace – For Antique Charms
Kripal Kumbh – For Blue Pottery
Aravali Bazaar – For Home Decor Items
Purohit Ji Ka Katla – For Wedding Items
[site_reviews_form assign_to="post_id" category="elephant-ride"]
[site_reviews assigned_to="post_id" category="elephant-ride" display="50" title="Visitors Reviews on Amber Fort Elephant Ride"]